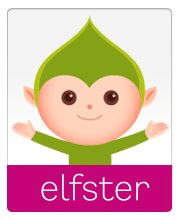 "We know that so many people want to focus on making the most of their summer."
Baltimore, MD (PRWEB) May 28, 2015
Elfster.com, a leader in the gift-giving search marketplace, is proud to announce the addition of a 2015 Summer Gift Ideas Guides to its robust catalog of gift guides. This collection of guides allows users to browse and add to their wish list items from many of the top shopping sites on the web.
The guides are focused on some of the most popular activities for summer. These include a Summer Travel Gift Idea Guide, a School's Out Guide, that focuses on fun summer gift ideas for kids, and an Outdoor Living Guide. Additionally, these gift ideas make the perfect Summer Hostess Gift when visiting family and friends.
"We know that so many people want to focus on making the most of their summer," explained Peter Imburg, CEO of Elster.com. "We designed these guides with that in mind, and are proud of the great collection of summer gift ideas we have curated."
To learn more about the 2015 Summer Fun Gift Idea guides please visit: http://www.elfster.com/wish/guide/188/summer-fun-/. There one can browse many innovative gift ideas for Summer Hostess Gifts, Summer Gift Ideas for Kids and more. The gift ideas include an emphasis on 2015 gift trends.
About Elfster.com
Elfster is the Web's top-rated online Secret Santa generator. Participants use the company's service to organize a holiday gift exchange of any type, learn Secret Santa rules or how to play, organize family, office, community or friends' gift exchanges and generally keep track of your holiday or Christmas gift exchange all conveniently online. Elfster makes it easy, free, and fun!
Elfster.com
http://www.elfster.com/