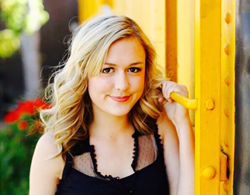 "Lily" is the new single release from Mary Desmond and her co-writer, Tony Wedral.
Los Angeles, CA. (PRWEB) May 28, 2015
Performers and co-writers Mary Desmond and her British counterpart Tony Wedral will first introduce their new song, "Lily" to the music industry and listening audiences in the U.S. and across Europe on You Tube (https://youtu.be/L88T0RNp6pQ) with more platforms for download coming in the immediate future. "Lily" will be available for download on iTunes "very soon" Wedral told his 95,000 twitter followers. "Lily" is a poignant tune that Wedral was inspired to pen the day after the passing of his stillborn niece, "Lily".
Desmond and Wedral met on social media and began their friendship and collaboration via the wonders of the Internet. "Lily" is the latest from 2 talented writers and performers who grew to be close while working across 5,000 miles.
Lily Is Beautiful On A Number Of Levels
To finish writing and ultimately record then release the tune, Wedral turned to his American friend and accomplished performer Mary Desmond. "The song needed someone who could understand the emotional state my family was in and also knew what the musical and artistic goals were for Lily," Wedral said. "There was no one else to write with and trust with this, other than Mary."
"Lily" is an intensely moving song that Desmond performs with depth, impeccable vocal skill, and emotional strength. "We wanted this to be a legacy for Lily," Desmond said. "We are close friends, so this was not like other songs, but something we both were invested with a lot of feeling. We both wanted the listener to feel what we were feeling while we were writing and recording 'Lily', and we got it."
Veteran Performers And Musicians
Desmond is no stranger to performing and recording. Her EP, "Your Songs Vol.1" was released on to iTunes in 2013 and was followed by 10 more songs for iTunes in late October, 2014. She is also an accomplished musician and offers free guitar lessons on her web site's "school of pop" where instructions on how to play the guitar chords for hits like "We Are Never Getting Back Together" by Taylor Swift, are available in video form. "If you own a guitar, you can learn to play 'we are never getting back together' in about 10 minutes," she said. "It's fun and also a great way to share and connect with my audience." Tony Wedral is a globally recognized You Tube figure and an active Twitter user. Wedral generally uses social media to entertain teenagers. His emerging skill as a song writer will endear him to them, and to an even wider audience of people who empathize with he and his family's loss of a child.
What's Next For Desmond and Wedral?
Desmond will be travelling to the U.K. this summer where she and Wedral will continue to write and record. Wedral is a full time college student and must balance his studies with his writing and performing. Desmond promises that "Lily" is only the first of what she promises will be many more "creative bombshells together."
There is even more depth to the pair who both want to also raise awareness about the emotional pain associated with stillbirth and the loss of a child. "A piece of yourself is lost and your future is forever changed," Wedral concluded.
You can follow Mary Desmond on twitter, (@Desmond_Mary) and on Facebook (https://www.facebook.com/marydesmondonline). You can follow Tony Wedral on twitter at @tonywedral and Facebook at https://www.facebook.com/tony.wedral. His You Tube channel can be found at: http://www.youtube.com/tonywedral.
###