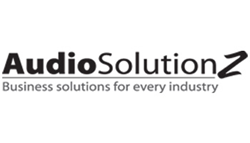 Remind applicants that you are an equal opportunity housing provider and all units are open to all qualified people. – Paul Flogstad
Houston, Texas (PRWEB) May 28, 2015
The Federal Fair Housing Act (FHA) has been in place for 47 years as of 2015. Fair Housing isn't just about finding a place to live. For HUD and DOJ, it includes equal access to good jobs, schools, and transportation as well as credit and safety, all of which should ultimately lead to a higher standard of living for people.
Instances of racial discrimination and divisions has been increasing in the limelight and HUD, DOJ and private fair housing inspectors are attentive of violations related to Fair Housing discrimination. Increased digitization means ads placed and telephone conversations can all be scrutinized. With the increased scrutiny comes stricter enforcement and ignorance of laws is no excuse for non-compliance.
Fair Housing Discrimination complaints happen fairly often and can lead to strict penalties. As per records, private fair housing organizations, local and state governments and civil rights agencies, HUD and DOJ collectively handle over 27,000 complaints annually. In 2014, HUD alone received 24,000 Fair Housing calls.
FH violations can be a very expensive business, not just in terms of the fines applied, but also because every party named in a fair housing complaint must produce documentation, and make themselves available for interviews; not to mention the money spent in compensatory and punitive damages and attorney's fees. *FH fines can be up to $10,000 for the first offence and $25,000 for the second offence in a five year period, or up to $50,000 in a seven year period.
Property agents and owners need to understand the regulations governing Fair Housing to ensure compliance with FH standards and avoid penalties.
AudioSolutionz and Assisted Housing Alert are hosting a one-day boot camp on Fair Housing in collaboration with industry expert Paul Flogstad. This session, titled, "Fair Housing Boot Camp with Paul Flogstad" is scheduled for Friday, August 21, 2015 at the Hilton Houston North, Houston, Texas. Participants of the session will gain insights into fair housing laws, latest HUD regulations, and a review of actual violations. They will get a better understanding of issues such as reasonable accommodation and modification, service or companion animals in housing, marijuana use, and LGBT housing rights among others. Attendees will understand the real-world costs of violations and penalties and have their fair housing doubts addressed in a one-on-one session with expert Paul Flogstad, a veteran with more than three decades of experience in property development, compliance, marketing and training.
Expert Paul Flogstad will provide guidelines for attendees to ensure application review, screening and property viewing processes meet fair housing standards. He will discuss the correct code of conduct for maintenance staff and setting up a maintenance plan for work orders. He will provide information on reasonable accommodation, handling tenant requests for accommodation and clarification on regulation related to service and companion animals.
Paul will also explain why some cases of fair housing discrimination have large awards numbering in thousands of dollars and the difference between administrative fines and compensatory civil damages.
Property owners, managers, site managers, realtors, maintenance staff, vendors, leasing professionals and others who are associated with the Fair Housing industry would benefit from this session. This one-day session would start at 8:30 a.m. and end at 4:30 p.m. with breaks for breakfast, lunch and coffee included. A question and answer session at the end would ensure participants leave home with all their doubts and queries answered. Attendees would be able to avail free parking facility at the venue. Participants can also reserve accommodation at special prices at the Hilton Houston North to attend the boot camp.
For more information, visit: http://www.audiosolutionz.com/bootcamp/
About AudioSolutionz
AudioSolutionz is the country's leading source of business enhancing information in the Construction and Housing sector. With renowned experts on its panel, AudioSolutionz offers important updates and compliance information on various topics pertaining to housing and construction, including recent regulations and laws. To know more visit: http://www.audiosolutionz.com
About Assisted Housing Alert
Assisted Housing Alert is a leading research and information publisher on the Housing and Construction industry. Along with reporting latest industry developments, the team at Assisted Housing Alerts also provides intelligent strategic analyses on affordable housing policy trends, court takeaways, and property management solutions. To know more visit: http://www.assistedhousingalert.org
About the Speaker
A veteran in the real estate industry, Paul Flogstad has spent more than 35 years of his professional life in property development, compliance, marketing and training. He has a long list of credentials in the housing and construction industry. Paul is a Certified Occupancy Specialist, Certified Manager of Housing, Certified Manager Of Maintenance, Site Based Budgeting Specialist, Tax Credit Specialist, Blended Occupancy Specialist, Certified Section 515 Specialist, and RHM (Registered Housing Manager). He is also a Certified Instructor for North Dakota and South Dakota Real Estate Commissions, as well the Minnesota Department of Commerce. He has supervised properties in over 22 different states and provides training and consulting services for property owners, managers, various real estate associations, as well as city, state and federal agencies.