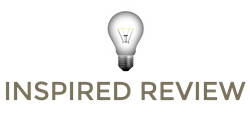 New York, NY (PRWEB) May 28, 2015
Today Inspired Review announces the publication of "How To Get More With Less", an article co-authored by Inspired Review CEO, Michael Dalewitz and VP of Business Development for Discovia, Paige Hunt Wojcik. Michael and Paige aim to highlight industry best practices across the board from e-discovery through the review process.
"In this day and age, especially with proliferation of Big Data and other intricacies involved with eDiscovery and information governance, the need for sophisticated consultants and trusted advisors is a must. It was a pleasure to collaborate with Paige to highlight these concepts throughout the full EDRM lifecycle," said Michael Dalewitz.
"Discovia is focused on helping our clients conduct discovery using smarter techniques. Inspired shares this philosophy. The practical techniques in our article showcase our joint philosophy," said Paige Hunt Wojcik.
Please visit the Inspired Review Website to view the article!
About Inspired Review:
Inspired Review is the most groundbreaking document review firm in the industry up to date. The firm prides itself on a fixed-price per document model created by highly successful executive and recognized legal expert, CEO, Michael Dalewitz, Esq. Creating aligned incentives with the attorneys performing review, the corporate client, the law firm and the vendor, Inspired Review has created a predictable, low-cost model that can rival all US based cost structures, and even offshore. With statistically validated quality control, developed in-depth validation and targeted search methodologies and integrity, Inspired Review ensures the defensibility of your review and minimizes any risk of error. Inspired Review is also very concerned with igniting change in the world by giving back. A percentage of all the company's profits are donated to a monthly sponsored charity.