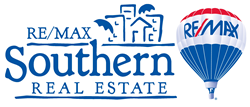 Destin, FL (PRWEB) May 28, 2015
RE/MAX Southern Realty – one of the largest teams providing real estate services in Northwest Florida – is pleased to announce Richard Eimers as the newest addition to the team of professional agents. Eimers, a former RE/MAX Southern agent, rejoins the brokerage today with more than 20 years of experience and more than 1,100 combined buyer/seller transactions since his start in 1995.
"We are thrilled to have Richard back home," said RE/MAX Southern Owner/Broker, Kerry Veach. "Having been a member of our team for years, we have seen him thrive in all elements and look forward to seeing all that he will accomplish in the years to come."
Eimers worked with RE/MAX Southern from 1995 – 2004, earning countless awards and recognitions, such as the 1995 Rookie of the Year Award, Premier Community Citizenship Award and the RE/MAX International Hall of Fame. After leaving for a period of time, Eimers has returned to the leading Emerald Coast real estate team to help buyers and sellers across the Gulf Coast with their real estate ventures. In addition to his experience as a broker, Eimers is an active member of the Emerald Coast Association of Realtors, serving previously as Chairman of the Multiple Listing Service Committee (1998 – 2003) and the Destin Board Director (2002 – 2004).
RE/MAX Southern has been a leader in Destin real estate for more than 20 years, while Southern has been a forerunner in Gulf Coast vacation rentals and property management since 1995. Owned and operated by two sets of brothers, Mike and Brad Shoults and Kevin and Kerry Veach and longtime area resident, Susan Carleton, the Southern family of companies have come to represent countless real estate properties, nearly 1,000 short term rentals, more than 1,000 long term rentals and 40 associations from Panama City Beach, Florida to Fairhope, Alabama. This year Southern is celebrating twenty years of excellence in the industry.
If you are interested in learning more about RE/MAX Southern, our agents and career opportunities, visit http://www.REMAXSouthern.com or call 1.800.879.0309.