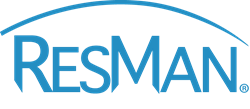 The limited use of existing budgeting software drove ResMan to develop a sophisticated yet still simple to use budgeting solution.
Plano, TX (PRWEB) May 28, 2015
ResMan®, a cloud-based property management software announced they will be launching their new Budget & Forecasting Module at this year's upcoming NAA Education Conference & Exposition in Las Vegas on June 24th. Staying true to ResMan's intuitive interface, the budgeting tools are simple, yet sophisticated allowing for a streamlined process that is collaborative, agile and flexible.
"While many property managers have moved away from manual spreadsheets for their accounting and operational needs, 91% of organizations still utilize spreadsheets in some capacity for financial planning, budgeting, and forecasting," said Elizabeth Francisco, SVP of Industry Relations at ResMan. "The limited use of existing budgeting software drove ResMan to develop a straightforward and user friendly solution."
The ResMan® team consists of several former and current property managers that have experience developing property management budgets. An intimate understanding of these processes and their challenges laid the foundation for ResMan's intuitive functionality that follows the natural budget process unique to property management.
ResMan users will be able to forecast revenue and expense GL's utilizing historical data in conjunction with occupancy projections, renewal assumptions, and turnover projections. With as few as three clicks, users can go from high-level summary data down to transactional details for prior year actuals and set thresholds based on the financial objectives. Controlled access and defined approval processes are in place to ensure data integrity throughout the process. The Budget & Forecasting Module is an enhancement to the existing full suite of solutions offered in one comprehensive platform - for one price.
Attendees of the upcoming 2015 NAA Education Conference and Exposition in Las Vegas will have the opportunity to see a demo of ResMan's new budgeting module. Those who participate in the demo or any scheduled demo will have the chance to win one of two speaking engagements with Kate Good, a nationally recognized apartment marketing expert. Francisco added, "Management companies attend events like NAA so they can gain knowledge to improve performance and better manage expenses. What could be more valuable or contribute more to their success than a speaking engagement with a recognized thoughts leader in the industry? We believe that providing this type of opportunity at NAA shows our understanding and commitment to property management professionals."
About ResMan
ResMan® Online Property Management Software is a sophisticated, yet simple solution with a commitment to service first. The leadership team consists of property management veterans who bring the service-centric culture of multifamily to ResMan®. With a full suite of solutions on one platform, for one price, users can capture all of their business information in a single, scalable system. From individual assets to portfolio management one can automate, accelerate and evaluate all aspects of performance. ResMan is a leading choice for companies who demand more from their property management software.
To learn more visit http://www.resmancloud.com, or call us at (855) 737-6261.