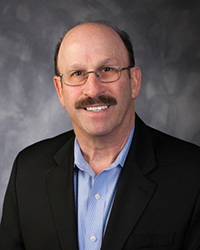 We look forward to seeing the innovation and strategic direction he brings to the team.
New York, NY (PRWEB) May 27, 2015
Allegis Partners (AP), a global executive search firm, announces the addition of Mark Streifer to the team as the newest Managing Director in the Human Resources Executive search and Advisory Practice, effective immediately.
"Mark's years of experience at premier companies leading talent acquisition and management make him an ideal addition for our Human Resource practice," said Mike Bergen, Managing Partner and Global HR Practice Leader with Allegis Partners. "I've watched Mark's career in industry for many years and have great respect for his accomplishments. He has a tremendous reputation in the profession. We look forward to seeing the innovation and strategic direction he brings to the team."
Streifer is a human resource leader who has partnered with executive leadership teams to provide strategic perspective and operational execution of talent acquisition as well as broad talent management initiatives at multi-billion dollar global companies, including Covidien, GE, Honeywell (formerly Allied Signal), Merck & Co. and Invensys. Most recently, he served as the Vice President of Talent Acquisition and Planning with Covidien PLC, where he led global talent acquisition and planning, built a high-performing organization spanning all regions and developed a broad-based strategy to build brand awareness and penetrate emerging markets.
"I look forward to partnering with colleagues with the knowledge, reputation and access to the best and brightest human resource talent in today's global market," said Streifer about his new role with Allegis Partners.
In addition to his nine years with Covidien, Streifer directed global talent management programs as Vice President Global Human Resources—Controls Division at Invensys, PLC and lead senior-level executive search activity and developed talent acquisition programs at Merck & Co. Inc. Earlier in his career, he held human resource management positions at Merck, Honeywell and General Electric.
Streifer will be based in Allegis Partners' Boston office. He can be reached at mstreifer(at)allegis-partners(dot)com or 617-603-1313.
About Allegis Partners
Allegis Partners is a premier executive search firm that provides professional services specializing in three sectors—Financial Services, Insurance and Technology—and three functional areas of placement—Human Resources (e.g., CHRO), Technology (e.g., CIO) and Finance (e.g., CFO)—in addition to other specialties relevant to expertise and geography. Allegis Partners goes to the global market with a boutique approach matching deep skill, knowledge and capability, supported by the resources and personnel of its parent company—Allegis Group—one of the top-rated global human capital organizations, providing clients the undivided attention they deserve. To learn more about Allegis Partners, visit http://www.allegis-partners.com.