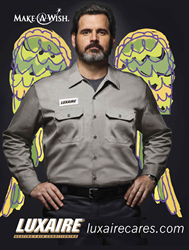 Today's high- efficiency cooling systems promise performance unheard of even in the recent past.
Long Island City, NY (PRWEB) June 01, 2015
Today's high-efficiency cooling systems promise performance unheard of even in the recent past, which is why now may be the best time to think of investing in a total HVAC solution that can save as much as 60% year-round on cooling and heating costs compared to older equipment, while also adding to the value of any home.
"Most homeowners are focused on a season at a time," says Bob Cesiro at ABCO HVACR Supply + Solutions, a leading independent HVAC distributor in the Northeast whose contractors and equipment must exceed the usual standards. "There's a lot to be gained, however, from looking at the bigger picture—how an advanced cooling and heating system can add comfort, efficiency, and value to a home all year round."
It's important to make sure that the HVAC contractor of choice is not only up to date, but is also skilled in installing today's high-efficiency systems.
"Technology has really advanced," says Cesiro. Luxaire systems, for example, know when and how to cool the home to minimize utility usage. Improved compressor design make them four times quieter than older systems. They even help clean the air we breathe. A qualified HVAC contractor will not only know all this but will also be there to keep a system at peak performance.
"Choosing the right system, installing it properly and getting top performance isn't something to trust to just anyone. Homeowners must consider a licensed, and experienced professional," says Cesiro. Here are the "best practices" for choosing an HVAC contractor, regardless of the brand they sell.

Stay away from "Do-It-Your-Selfers" and handymen. They could possibly void the warranty. Complex codes and installation requirements, quickly evolving technologies and the quality of warranty protection are just a few of the reasons to choose a professional. Most leading contractors belong to the Air Conditioning Contractors of America (ACCA). Look, also, for technicians who are approved by North American Technician Excellence (NATE).
Ask for references. Ask for referrals. A true pro will gladly give the names of clients to confirm the quality and reputability of his work. Look for what long-term customers have to say about the way service and maintenance issues were handled.
Choose experience. A seasoned installer will generally be better at determining the best equipment for individual needs. He won't rely on existing equipment to size a house. Many older furnaces and air conditioners weren't properly sized for the home they serve in the first place. An HVAC professional will ask about past cooling or heating issues and can readily provide explanations and practical solutions.
The best price isn't always the lowest price. The more experienced the professional the more accurate they'll be when it comes to providing prices and savings. Avoid anyone who won't provide a detailed written estimate. Make sure that it's clear what the estimate includes. Does it account for labor? Routine services? Customary warranties? Be wary of lowball prices. A low price may look fetching but it also may mean the equipment is undersized for the job which will be overtaxed during peak hot or cold days, which in turn will shorten the lifespan.
Expect reliability. True professionals are prompt and courteous. It's in their best interest to serve a homeowner as soon as they can. Find out which manufacturers and suppliers the contractor works with. The inventory and delivery capability of every manufacturer and brand varies greatly. If a contractor can't readily get the equipment or parts, it makes him less reliable. And always make sure that any contractor is fully insured.
There are plenty of options today. Explore them. A professional contractor will be on top of what's available to help make the smartest choices for each home and budget. A new high-efficiency Energy Star-rated Luxaire system can be installed for a low monthly cost with excellent financing terms, along with service contracts and extended warranties that offer long-term value and worry-free protection.
Luxaire, on behalf of its dealers, proudly supports Make-A-Wish.