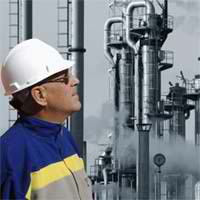 Mesothelioma and pleural cancers were highly elevated.
Raleigh, NC (PRWEB) May 28, 2015
A new study from the National Institute for Occupational Safety and Health (NIOSH) highlights the elevated mesothelioma risk from long-term, low-level radiation exposure. Surviving Mesothelioma has just posted an article on the new research. Click here to read it now.
NIOSH researchers examined the work histories of almost 120,000 US nuclear workers of all ages and genders who were exposed to radiation between 1944 and 2005.
"For most outcomes, mortality was below expectation compared to the general population, but mesothelioma and pleural cancers were highly elevated," writes NIOSH researcher Mary Schubauer-Berigan, lead author of the study.
The report, published in Radiation Research, revealed that smoking, birth year, and gender appeared to have no impact on the mesothelioma risk among these nuclear workers.
"Although asbestos exposure remains the primary cause of mesothelioma, this study highlights the fact that it may not be the only cause and that nuclear workers may need the same kind of follow-up surveillance as asbestos workers," says Alex Strauss, Managing Editor of Surviving Mesothelioma.
To read more details of the nuclear worker study and more about the potential connection between mesothelioma and ionizing radiation, see Nuclear Workers Face Higher Mesothelioma Risk, now available on the Surviving Mesothelioma website.
Schubauer-Berigan, M et al, "Cancer Mortality through 2005 among a Pooled Cohort of U.S. Nuclear Workers Exposed to External Ionizing Radiation", May 26, 2015, Radiation Research, Epub ahead of print, http://www.rrjournal.org/doi/abs/10.1667/RR13988.1
For nearly ten years, Surviving Mesothelioma has brought readers the most important and ground-breaking news on the causes, diagnosis and treatment of mesothelioma. All Surviving Mesothelioma news is gathered and reported directly from the peer-reviewed medical literature. Written for patients and their loved ones, Surviving Mesothelioma news helps families make more informed decisions.