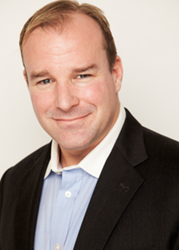 We are excited to see Luke Sauer grow the Sierra U.S. Investment Sales Division
Chicago, IL (PRWEB) June 01, 2015
Sierra U.S., a national commercial real estate firm, expands its expertise and announces the creation of the Sierra U.S. Investment Sales Division. Luke Sauer has been named as Managing Principal for the division.
Mr. Sauer has 15 years of real estate experience in Chicago's urban core and throughout Illinois. Mr. Sauer joined the company in 2001 and has represented a number of Fortune 500 companies as well as hospitality and multifamily developers in Illinois.
"Luke has an outstanding track record with his clients. We are more than excited to promote him to Managing Principal of Investment Sales and see him grow this new division." said Marc Offit, CEO of Sierra U.S.
Mr. Sauer and the Investment Sales Team will focus on the sale of all types of commercial properties and portfolios. The team will provide a full range of brokerage, advisory, and market knowledge to assist clients in transactions.
Sierra U.S. is a full-service commercial real estate firm specializing in national tenant representation, project leasing, restaurant and entertainment, urban/high street retail, and investment sales. The company has been headquartered in Chicago, IL since 2005 and has continued to expand offices across the United States. Additional information about Sierra U.S. can be found at http://www.SierraUS.com.