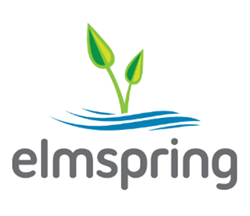 We applaud the efforts of the SBAC in urging the Illinois General Assembly to pass HB 3429
Chicago, IL (PRWEB) June 03, 2015
The elmspring accelerator, a national seed-stage accelerator for real estate tech startups, is pleased to announce that the Illinois state legislature has passed HB 3429, a bill that will allow Illinois small business owners and entrepreneurs the opportunity to raise funds through intrastate equity crowdfunding. The bill officially passed both houses on May 20, 2015.
The bill has particular interest to elmspring program participants such as PeerRealty, a business based on a real estate crowdfunding platform that will soon be providing a secondary market for crowdfunded assets and private investment offerings. Thanks to elmspring's partner the Small Business Advocacy Council (SBAC) the bill was passed successfully. The SBAC is a non-partisan, member driven organization that promotes the success of small business through political advocacy, support services and educational programs.
According to Elliot Richardson, CEO and President of SBAC, "the passing of HB 3429 allows Illinois to take much needed steps to funnel investment dollars back into the state. Intrastate equity crowdfunding makes it possible for small business owners and entrepreneurs to raise money from one another and invest in Illinois businesses, thus supporting the very communities they live in."
Thomas Bretz, Co-Founder of elmspring, couldn't agree more. "We applaud the efforts of the SBAC in urging the Illinois General Assembly to pass HB 3429. The bill will immediately impact the success of our recent graduating startup, PeerRealty, but also open doors for other future participants with similar business models. Building healthy, innovative and competitive businesses is what elmspring is all about, and the SBAC fully supports that mission."
The elmspring accelerator was founded by top real estate professionals and offers participants exclusive access to real estate connections and resources. Select start-up companies are provided with seed capital, office space and opportunities to beta test and refine sales strategies. Participants also demonstrate their products to a host of serious investors at the culmination of the three-month elmspring session. The accelerator is now accepting applications for its third Chicago session until June 19, 2015. Please visit elmspringaccelerator.com for more information.