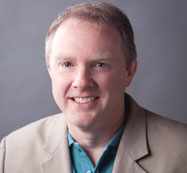 Many of our female patients will tell us, they can never get their husbands to go to the doctor
(PRWEB) June 01, 2015
Circulatory Centers announces the launch of a new website to include more educational information including a section on men and varicose veins written by Medical Director, Dr. Robert Musson.
The vein industry is seriously lacking educational information in general but especially for men and the question is often asked, Do men get varicose veins? "This is certainly a valid question, since a quick look around my office on any given day reveals primarily female patients," Dr. Musson said.
Men, too, get varicose veins, and they can be painful. Yet some men with the condition just won't seek medical treatment for it. "Many of our female patients will tell us, they can never get their husbands to go to the doctor. Somehow men seem to have a built-in tendency to just put up with their problems and not get them checked out in the office," Dr. Musson said. Men who are employed in heavy labor jobs (steelworkers, and other industrial jobs, carpenters and other construction jobs, workers in warehouses and on loading docks, mail carriers, etc.) are most prone to developing the problem given the work conditions. "However, it can also develop in men who aren't involved in heavy lifting but have jobs which require long periods of standing or sitting, such as teachers, retail, banking, truck drivers, doctors, nurses and other medical personnel.
With varicose veins, men and women may experience painful symptoms such as aching, throbbing, heaviness, tiredness, restlessness, and leg cramps. Additionally, men with more significant vein problems will often develop more serious long-term consequences of their veins, such as skin changes in the legs (brown patches or dry, itchy, scaly patches), ruptures of the veins with significant bleeding, or actual skin breakdown with the development of ulcers, or open sores.
Circulatory Center's approach to patients goes beyond just relieving leg pain and improving the appearance of their legs. Their goal is to prevent the severe, long-term complications of venous insufficiency, such as skin changes, open sores, or ruptured veins. Their physicians typically begin with a diagnostic ultrasound, and in most cases follow that with endovenous thermal ablation (either with laser or radiofrequency waves), and then sclerotherapy. Most treatments are covered by insurance and are offered in the office with no down time or significant restrictions.
The launch of their new website and added educational material for the treatment of men hopes to offer better insight into this often obscure medical condition. Circulatory Centers has 31 offices in 6 states and has been in the business of vein care for over 35 years.