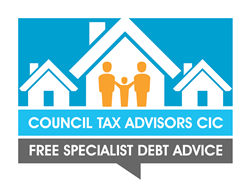 United Kingdom (PRWEB UK) 27 May 2015
While millions don't give a second thought to the scrappage of the Council Tax Benefit, those who relied on it to make their payments are more likely than ever to wind up in court. In fact, court summons alone have hit 3 million, with a 30% increase in summons being served to those who have never paid council tax before.
But the shocking statistics don't stop there. Many of those in arrears land on the radar of the dreaded bailiff, with collection fees expected to top £250 million in the next twelve months.
Thankfully, help is available to anyone unable to make their re-payments, and it doesn't have to cost them a penny. Council Tax Advisors CIC, a registered not-for-profit organisation that helps clients with everything from negotiating affordable re-payment plans to conducting full financial reviews to identify priority and non-priority spending.
CTACIC already works closely with ten councils, a move that is expected to dramatically decrease the national bailiff fee burden and increase Council Tax collection rates.
Chris Richards is the Founder and Managing Director of CTACIC. "It's staggering to think that Bailiff Enforcement Fees could very soon reach a quarter of a billion a year – no wonder we are receiving 100's of calls a day from all over the country from people looking for help resolving their council tax debt issues", he says. "We're able to suspend bailiff visits, minimise the fees charged and help those at their wit's end pay their local council back in a way that is mutually beneficial."
Continuing, "There's 326 local authorities in England alone, and 244 have now introduced minimum payments for those who previously received the Council Tax Benefit. Those on the lowest incomes are now forced to pay a contribution towards Council Tax – so we see a problem that is only going to get worse. Get in touch with us today; help does exist."
For more information, visit: http://www.counciltaxadvisors.co.uk
About the Company:
Council Tax Advisors are experts at solving council tax debt related issues, and enforcement by enforcement officers (bailiffs/sheriffs) on behalf of their clients.
We specialise in organising payment plans with councils and bailiff firms across the UK. We can often help you resolve disputes you face with creditors and we offer a wide variety of debt solutions to fit your needs. As experts in our field in negotiating debt repayments, we get our clients back on track by allowing them to deal with their debts properly with the right impartial advice given.