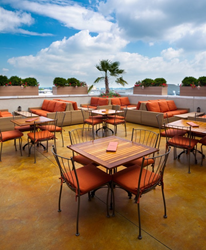 We believe in quality customer service, it has definitely been the backbone of our success.
Palos Verdes Estates, CA (PRWEB) May 28, 2015
Contract Furniture Company, a provider of high quality commercial furniture for restaurants, hotels, resorts, bars, and other commercial businesses, announced today that its website has undergone a complete facelift to appeal to commercial clients who are mobile. The new website is optimized for mobile devices and aims at providing a unique end-user experience to its client base with an all-new intuitive search feature, robust highlighted home page resources, an easier navigation style, a quick view of products, and larger product photos.
"We are in an era where more and more people are accessing the Internet through their smartphones and tablets while they are on the go" said Rourke Trivell, President and Founder of Contract Furniture Co. "And with Google recently updating their SEO algorithms to accommodate websites that are mobile optimized, we wanted to ensure that we are in a position to provide a fluid, convenient shopping experience for our existing clients as well as make it easy for our new clients to discover us through search engines. Online purchases were in the billions last year, and over 60% of online sales came from people through their mobile devices."
As Contract Furniture keeps up with the frequent changes in technology, the organization has not compromised customer service with the development and launch of their new and improved website. "We believe in quality customer service, it has definitely been the backbone of our success. Clients can still call us personally, email us, or even engage in live chat with one of our knowledgeable account executives from the convenience of their mobile devices, as well as follow up with purchase orders or inquire about products on our website" quotes Mr. Trivell.
Headquartered in beautiful Palos Verdes Estates, CA, Contract Furniture Company is one of the nation's leading commercial furniture suppliers for the foodservice and hospitality industries. The company currently has sales offices and showrooms in California, New York, and Hawaii, with more locations planned for the near future.