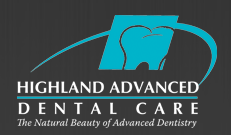 Milford, MI (PRWEB) May 27, 2015
Dr. James LoCascio, a dentist in Milford, MI, now offers the Chao Pinhole® Surgical Technique™ to Milford residents with receding gums. This revolutionary treatment is a great option for patients who do not wish to have their gums grafted or deal with drawn-out recovery times. Gum recession patients in Milford now have a minimally-invasive solution to a sometimes unsightly and uncomfortable condition.
Receding gums are a surprisingly common problem throughout the United States. Not only is the condition embarrassing due to its alteration of the mouth's appearance, but it can also cause severe discomfort and may lead to tooth loss. Gum recession is most commonly caused by untreated periodontal disease, but it can also be caused by tooth grinding, poor dental hygiene, genetic predisposition, hormonal changes, and vigorous brushing. Regardless of the cause, Dr. LoCascio is a dentist in Milford, who now treats the condition with the help of the Chao Pinhole® Surgical Technique (PST™).
PST™ is a highly effective technique that is performed without sutures or scalpels. Dr. LoCascio performs the procedure by inserting a small needle into the gums near the area affected by recession. He then carefully inserts tools into the hole created by the needle and gradually loosens the gums away from the surface of the teeth. Once this task is accomplished, he then slides the gums over the receded portions of the teeth. The entire process takes very little time and yields immediate results. Patients do not need to worry about recovering from incisions or stitches, and as a result they can typically return to their regular activities immediately following the procedure.
Not only is the PST™ treatment option less invasive than traditional gum grafting techniques, but it is also much quicker and easier to perform. Dr. LoCascio can typically treat multiple recession areas within a single office visit, while gum grafting procedures often require multiple visits for different treatment areas.
Patients who are currently living with unattractive and uncomfortable receding gums are encouraged to visit a dentist in Milford, MI, as soon as they can. An appointment to receive the Chao Pinhole® Surgical Technique may be scheduled by calling Dr. LoCascio's Milford office.
About The Doctor
Highland Advanced Dental Care is a general practice offering personalized dental care for patients in Highland, MI. Dr. James LoCascio graduated from the University Of Detroit, School Of Dentistry in 1981. Since graduating from dental school, Dr LoCascio has had extensive training in advanced restorative and reconstructive dentistry at the Pankey Institute in Key Biscayne Florida. Dr. LoCascio has also had advanced training in the placement and restoring of dental implants at the Misch Institute for Dental Implants. Dr. LoCascio holds a Fellowship with the International Congress of Oral Implantogy. To learn more about Highland Advanced Dental Care and their dental services visit their website at http://www.highlandadvanceddentalcare.com/ or call their office at (248) 887-8371.