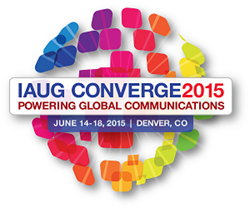 Gaithersburg, MD (PRWEB) May 28, 2015
NetPlus will be in booth 438 at this year's International Avaya User's Group CONVERGE2015 Conference in Denver, CO at the Colorado Convention Center, June 14 to 18. Product Manager, Jim Gilmour will be on site at the booth to give attendees demonstrations of new features released in NetPlus Wireless Expense Management.
"Mobile has become a huge expense in telecom these past few years. Controlling those wireless costs and the multitude of devices is a key issue for any organization wanting to save," said Gilmour.
NetPlus Wireless Expense Management can help organizations monitor and control mobile bills as well as manage mobile assets at an enterprise level. Gain control of mobile assets by managing the devices and plans and validating organizational spending. Web-based user registration enables rapid inventory validation to supplement WEM invoice-based analysis of inventory. WEM allows users to process orders electronically, eliminating paper, identify overcharges and provide dispute tracking and resolution. WEM provides mobility managers the ability to track mobile spend by vendor and contract.
NetPlus Telecommunication solutions feature a holistic view of the entire telecommunications infrastructure including all PBX's/switches, circuits, devices, fiber/cabling, servers/routers, and ports while automating important processes to provide cost savings and efficiencies in operations.
About NetPlus®
NetPlus is a leading Communications Management solutions provider for both commercial and government entities. With over 25 years of experience NetPlus offers a suite of solutions for expense management, data validation, fault management, inventory tracking and control, provisioning, and more. Customers like Department of Defense, Department of State, United States Air Force, Avaya, Verizon, and the Pentagon utilize NetPlus solutions for the daily operation of their communications and data network. NetPlus is JITC certified and can be procured through Vanguard and GSA. Headquartered in Gaithersburg, MD, NetPlus is a division of Ventraq Corporation. For more information, visit http://www.NetPlusTMS.com.