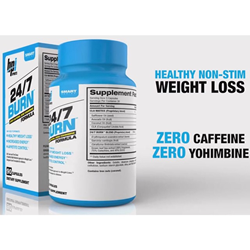 Bodybuilding.com and BPI are both extremely focused on quality and customer results and this partnership will allow us to bring to market a product line that will excel in both areas
Hollywood, Florida (PRWEB) May 29, 2015
Designed with the versatile athlete in mind, BPI Sports and Bodybuilding.com teamed up to create an all new, exclusive line of supplementation called The 24/7 Series. These supplements are a formulated with the latest and greatest, high impact, result driven ingredients that have been heavily researched and proven to be effective. The 24/7 Series can be used by anyone from bodybuilders to marathon runners, to cross-fitters and even the casual fitness enthusiasts. There are no stimulant based ingredients that cause one to experience jitters or discomfort. These limited edition, high end nutraceuticals are designed solely to help people attain their goals.
"We are very proud to partner with BPI Sports to create an innovative line of supplements to help athletes reach their performance goals," stated Ryan DeLuca, CEO of Bodybuilding.com. "Bodybuilding.com and BPI are both extremely focused on quality and customer results and this partnership will allow us to bring to market a product line that will excel in both areas."
24/7 BURN™ is the first of the products to make its debut on Bodybuilding.com and is currently available for purchase. This multi-nutrient weight loss formula is a healthy, non-stim approach to boosting metabolism, burning fat, and increasing energy. 24/7 MUSCLE VITAMIN™ will be the 2nd supplement of the line to launch. The advanced multi-vitamin/mineral blend works to boost overall athletic performance and health. Both products are designed to for athletes and fitness loyalists everywhere.
"We are so excited to formally announce this partnership with Bodybuilding.com," said Margarita Neymark, the Director of Brand Strategy and Development for BPI Sports. "It will be great to see how consumers react to this different approach to sports nutrition because the 24/7 Series is exactly what people have been asking for. Clean, natural supplementation that actually packs a punch."
24/7 BURN™
Keep your metabolism running at full-speed, 24/7. This unique, multi-nutrient, caffeine free formula is an entirely new approach to weight loss. Powerful, natural ingredients make up the 24/7 BURN™ blend to support fat loss and increase energy levels. Available now at https://bpisports.com/products/24-7-burn and http://www.bodybuilding.com.
24/7 MUSCLE VITAMIN™
The ultimate multi-vitamin to support your efforts in the gym, 24/7. Designed with athletes in mind, this advanced multi-vitamin/mineral formula contains everything you need to support muscle building, increase energy levels, and boost overall performance. 24/7 MUSCLE VITAMIN™ is the SUPER VITAMIN that works just as hard as you do.
BPI Sports
BPI Sports, based in Hollywood, FL, is a leading developer, formulator and marketer of branded sports nutrition supplements, primary for athletes and bodybuilders, sold through leading specialty retailers and distributors. For additional information, please visit http://www.bpisports.com.
BODYBUILDING.COM
Bodybuilding.com helps more than 10 million people every month achieve their health, fitness, and appearance goals by offering over 13,000 health and fitness supplements and accessories. It also offers more than 35,000 pages of free information, including more than 20,000 articles and videos, expert online trainers, and new content added daily. For more information, please visit http://www.bodybuilding.com.