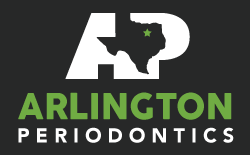 Arlington, TX (PRWEB) May 27, 2015
Dr. Leonard Tibbetts of Arlington Periodontics, is proud to offer a new, minimally invasive alternative for treatment of receding gums in Arlington, TX. Dr. Tibbetts now utilizes the Chao Pinhole® Surgical Technique (PST™), a procedure that allows the doctor to relieve receding gums without incisions or sutures. The condition occurs when the gums begin to recede away from the teeth and expose the roots at increasing levels. Recession can lead to serious complications for patients, but can be fully reversed given the proper treatment.
Receding gums usually cause patients distress, due to the lack of aesthetic appeal in cosmetic challenges. As the gums recede, it creates the illusion of longer teeth, gaps between the teeth and potentially, indentations in the gums. While it is important for many people to have an aesthetically pleasing smile, the true danger with receding gums in Arlington, TX, lies in the damage that can occur to the structures of the teeth and jaw. Teeth require the support of the gums. When roots become exposed, they are subjected to damage and disease that would otherwise not be incurred. Unless properly treated, patients can experience excessive decay in their roots, as well as loosened teeth, which may be more likely to fall out. These conditions may require extensive, and often more invasive, treatments to remedy.
The newest and most effect tool Dr. Tibbetts utilizes to fight this condition is the Chao Pinhole® Surgical Technique. To perform the procedure, he first numbs the area of recession and then creates a small pinhole in the gums. Using specialized instruments placed through the pinhole, the doctor loosens the gums and gently pushes them down to cover the roots and other recessed areas. The procedure is so mild and easy on patients, most return to their normal routines almost immediately. When compared to traditional treatments that require grafting, blood loss, pain and a long healing period, the advantages of PST™ are extensive.
Those who would like more information about the procedure, which Dr. Tibbetts utilizes to treat receding gums in Arlington, TX, are invited to contact the doctor at his office. The doctor is always happy to meet with new patients to discuss their individual situations and needs, and explain how the Chao Pinhole® Surgical Technique may be best suited for their needs.
About the Doctor
Arlington Periodontics is a periodontal practice offering individualized care for patients in Arlington, TX. Dr. Leonard Tibbetts has been committed to providing patients comfortable, thoughtful and expert care for over four decades. Dr. Tibbetts graduated from Dental School from the University of Texas Dental Branch in Houston, and received his Certificate in Periodontics and an MSD from the University of Washington, School of Dentistry. In addition, he recently earned a Master Clinician Award with the American Academy of Periodontology. To learn more about Arlington Periodontics and the services they provide, please visit the website at http://www.arlingtonperiodontics.com or call (817) 265-1341 to schedule an appointment.