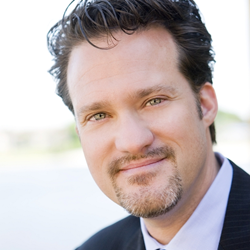 Dr. Bauman is conducting a clinical trial on behalf of LaserCap and is seeking women between the ages of 40 and 60.
Boca Raton, FL (PRWEB) May 28, 2015
Women suffering from hair loss or hair thinning have a rare opportunity to participate in an FDA clinical trial under the direct supervision of Alan J. Bauman, M.D., one of the nation's leading hair restoration physicians. Dr. Bauman is conducting this clinical trial on behalf of LaserCap and is seeking women between the ages of 40 and 60, who may be noticing thinner, wispier hair, a smaller ponytail volume, decreasing scalp coverage, a wider part-line or excessive shedding hair in their brush or sink. Men are also invited to participate.
Invented by Dr. Michael Rabin of Transdermal Cap, Inc., LaserCap provides low level laser therapy to the scalp in a powerful, portable, rechargeable, discreet hands-free device that fits completely under a standard baseball hat. Low level laser therapy has been used in the United States for more than 20 years in the treatment of hair loss with numerous devices achieving FDA clearance for hair growth in recent years. Transdermal Cap, Inc. has engaged the services of the Bauman Medical Consulting Division to perform this double blind, randomized, IRB-reviewed and approved research trial on behalf of the company. The LaserCap trial will be performed with IRB-approved protocols in the pursuit of an FDA 510(k) clearance for the safe and effective use of LaserCap for the treatment of female androgenetic alopecia, hereditary hair loss.
The Bauman Medical Consulting Division conducts clinical trials for some of the world's largest companies, including most recently Procter & Gamble, regarding their new over-the-counter cosmetic "hair thickening treatment." That research study resulted in the worldwide launch in 2013 of a P&G product under Pantene's Expert Collection line (also known as Clinicare in Asia), called "AgeDefy Hair Thickening Treatment" that is presently available in retail stores nationwide. Dr. Bauman was designated a Chief Medical Spokesperson for P&G when launching the Pantene "AgeDefy Daily Hair Thickening Treatment" product globally and presented his research in launch events in Beijing, São Paulo, Edinburgh, Boca Raton, New York, and others. Dr. Bauman has also served on the prestigious international Pantene-ProV Hair Research Institute. Click here for more info about the Bauman Medical Group Consulting Division; click here to learn more about Pantene Expert Collection "AgeDefy" Hair Thickening Treatment.
LaserCap Eligibility:
Eligible candidates will receive a LaserCap* which is up to three times more powerful than a commercial-grade in office unit and up to 40 times more powerful than other consumer lasers. The LaserCap is embedded with more than 220 light emitting diodes that bathe the entire scalp in light, potentially stimulating hair growth and preserving hair follicles through a process called photobiomodulation, increasing blood flow and cellular energy production encouraging hair follicles to produce thicker, shinier, fuller looking hair. The trial requires two office visits, once to receive the LaserCap and the second time 16 weeks later at the conclusion of the trial. At the end of the trial, all participants will receive a brand new LaserCap (a $2,999 value) at no cost. Women, or men, interested in participating in the LaserCap clinical trial can find more information at http://www.844GetHair.com or call, 844-Get-Hair.
(*note: during the trial some participants may receive a non-working, "placebo" device)
About Dr. Alan J. Bauman:
Alan J. Bauman, M.D. is a full-time hair transplant surgeon who has treated over 17,000 patients and performed over 7,000 surgical procedures since starting his medical hair loss practice, Bauman Medical Group in 1997. Headquartered in sunny Boca Raton, Florida, Dr. Bauman received his M.D. degree from New York Medical College and surgical residency training at Mt. Sinai Medical Center and Beth Israel Medical Center in New York. Dr. Bauman is one of approximately 100 physicians worldwide to achieve the certification from the esteemed American and International Board of Hair Restoration Surgery, is an accepted member of the International Alliance of Hair Restoration Surgeons (IAHRS) and is also recommended by the American Hair Loss Association. Dr. Bauman has achieved Fellow status with the International Society of Hair Restoration Surgery (ISHRS) and is a frequently invited faculty member at numerous annual scientific meetings and live surgery workshops. He is an author of textbook chapters on the science of hair care and hair transplantation, including eyelash transplant surgery, and has been extensively featured in the world's leading news media as a medical expert and successful early-adopter of some of the most advanced technologies in the treatment of hair loss such as laser therapy and minimally-invasive no-linear-scar NeoGraft FUE hair transplantation. Dr. Bauman also takes an active part in the Pantene Hair Research Institute, a global network of leading hair experts focused on the advancement of hair science, technologies and products. Personal appearances, interviews and profiles include the Today Show, The Early Show, Good Morning America, Extra, Access Hollywood, The Doctors and Dateline NBC among other TV appearances. Newspaper and Magazine articles and feature stories include The New York Times, Newsweek, Cosmo, Elle, Vogue, Allure, O – The Oprah Magazine and Men's Health among others. For complete details visit http://www.BaumanMedical.com