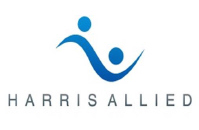 Don't act like an intern. Regardless of whether your company has a structured internship program, familiarize yourself with the business, organizational structure and culture before you start.
NEW YORK (PRWEB) May 28, 2015
Summer internships for college students are really a win-win for both interns and employers alike, say experts at Harris Allied, a New York City-based executive search firm. Interns gain valuable insight into their chosen field as well as hands-on experience in a job that aligns with their career interests, while employers can identify future talent for full-time positions when they graduate.
"In today's job market, internships are key for people looking for jobs with top firms when they graduate," says Kathy Harris, managing director at Harris Allied, whose firm specializes in recruiting for the technology sector. "Employers expect that top entry-level candidates will have had at least one internship during their college career."
"Given the potential upside of a coveted internship, I encourage interns to treat their summer positions – whether paid or unpaid – as a 'real job' and look for opportunities where they can distinguish themselves and add value to the organization," Harris adds.
She offers the following guidance to summer interns to derive the greatest value from their workplace experience, as well as leverage the opportunity as an entry to a full-time job:

Find a mentor at the company and establish a relationship. Look to your boss, a senior colleague or someone in HR to connect with. Schedule time to speak with them and ask for their advice regarding your career path and feedback to help you improve. Keep them updated on the work you're doing and projects you've volunteered for. Conversations are important, but also be sure to demonstrate a genuine interest in contributing to the team or organization this summer.
Let your employer know if you have a particular skill set and ask for opportunities that will allow you to participate and add value to the organization. If you know a particular programming language, think spreadsheets are snap, or are a solid writer, volunteer to take on any work that will allow you to show off what you know, even if they seem to be less desirable projects.
Don't act like an intern. Regardless of whether your company has a structured internship program, familiarize yourself with the business, organizational structure and culture before you start. Inquire about expectations the firm has for you during your orientation or ask your direct supervisor. If the company is publicly traded, you can find a lot of information in the public domain. If the company is private, check out their website, company LinkedIn and Facebook profiles, and even their competition. Do your homework just as you would prepare for an interview for a full-time position.
Sharpen your work ethic. Be prepared and be on time. Don't play on Facebook or text your friends during the workday. More importantly, show up, participate and take advantage of the opportunity you've been given. Ask to work on teams and be sure to work collaboratively. Ask for feedback, ask for help if you need it and be engaged in your work.
Ask for a reference at the end of the internship for graduate school or for another job. Request an exit interview with your supervisor or someone in HR and use that opportunity to request a professional reference when you enter the job market. Be sure to reiterate your interest in working full-time for the company when you graduate.
"Summer interns should realize that the relationships they forge this summer can carry forward into their career. Work to sustain those relationships even after the summer is over," Harris advises. "Don't stalk them on Facebook or LinkedIn, but periodically reach out to them to say hello and meet for coffee when you are home from school on break."
About Harris Allied
Headquartered in New York City, Harris Allied provides premier executive search, technology and quant analyst placement services to the financial services, professional services, consumer goods, digital media and tech industries. The firm represents clients that are at a variety of growth stages: from tech start-ups to established industry leaders. Harris Allied's unique understanding of the technical recruiting process and its nuances ensures that professionals properly brand themselves and prepare for successful interviews and that hiring managers achieve exceptional results. Harris Allied Research conducts industry research and shares data that helps their clients develop informed hiring strategies and efficiently attract and retain top talent. For more information, visit http://www.harrisallied.com.