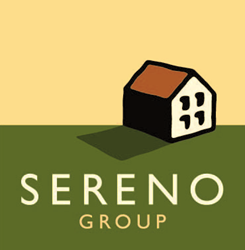 Los Gatos, CA (PRWEB) May 28, 2015
Sereno Group announced the addition of several skilled Realtors across its offices in Silicon Valley and Santa Cruz County. In the first quarter of 2015 Sereno added an impressive group, featuring: John Kost, Keli Hemingway, Aileen La Bouff, Katie Williams, Cindy Woodward, Nick Marini, Shaena Strubing, Brandi Tate, and Jane Shen. Each of these individuals bring a creative, community-minded professionalism that blends with Sereno Group's ethos.
"We are experiencing tremendous and exciting growth. In addition to adding a powerful lineup of new associates, we recently opened our third office in Santa Cruz County, our eighth overall, and are developing plans to expand within our existing markets and into other strategic bay area locations in the future," said Chris Trapani, CEO and co-founder of Sereno Group. "Each of these agents provides a unique perspective, and brings passion and a generous spirit of community-mindedness to Sereno Group."
"We take pride in our company's culture. It fosters a positive environment, which attracts exceptional agents who will in turn provide the highest level of support and service to our clients," noted Ryan Iwanaga co-founder of Sereno Group, "We are seeing the result of this in our growth and the success our agents are experiencing individually and as a group."
About Sereno Group:
Open since July 1, 2006, Sereno Group Real Estate has quickly established itself as a market leader by continually attracting top producing agents in the Silicon Valley and Santa Cruz County. During this time, Sereno Group has achieved the highest per agent productivity for residential real estate brokers in the county. In 2014, the company closed over $2.4 billion in sales with an average sales price of $1 million. In 2014, Sereno Group's 1% for Good charitable movement donated over $400,000 to local charities and community-minded organizations and was recognized as one of the top 50 most philanthropic corporations in the Bay Area. The company, which has been ranked the Best Place to Work in the Bay Area for 5 years in a row, now has eight offices located in Palo Alto, Los Altos, Saratoga, Los Gatos, Willow Glen, Santa Cruz, and Aptos. The 275 agents of Sereno Group sell and serve the Santa Clara, San Mateo and Santa Cruz Counties and points beyond. http://www.serenogroup.com