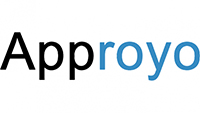 Palo Alto, CA (PRWEB) May 28, 2015
Approyo, a leading enterprise SAP HANA Solutions Provider, continues to see SAP HANA opportunities grow in the mid-market throughout the United States and globally. Recently, Approyo launched its 50th SAP HANA client cloud solution and is on track to hit its 75th HANA client cloud solution by the end of the year. To continue to support this growing market, Approyo recently became an SAP value-added reseller(VAR), which allows Approyo to license SAP software and provide a complete solution including software and management.
In addition, Approyo launched the first SAP S/4HANA Solution in the Cloud at SAP SAPPHIRE NOW in early May. SAP S/4HANA was highlighted extensively at SAPPHIRE Now. S/4 HANA is designed to let customers do all of their business – including finance, accounting, controlling, procurement, sales, manufacturing, plant maintenance, project system and product life cycle management – in the cloud. SAP CEO Bill McDermott, called SAP S/4 HANA "a once-in-a-generation platform."
"We are continuing to see landscape of SAP HANA change with recent mergers and acquisitions, especially in the mid-market" said Marcus Retrac, President of Approyo. "Our focus on the mid-market and our presence at SAPPHIRE NOW in early May is proving our strategy of providing great and affordable SAP HANA solutions is paying off. We had over 65 customers and partners at our SAPPHIRE party and talked to many more about our recent growth, cloud solutions and HANA support."
Approyo has been providing SAP HANA in the cloud for the last three years. Approyo built an entire platform using the best solutions in the market, allowing clients to benefit immediately from SAP HANA without the massive upfront cost structure typically seen with those bare metal solutions.
About Approyo
Approyo is a global SAP HANA start up focus partner for products and services that include upgrades, comprehensive remote operations/managed services, consulting, hosting and implementations and cloud services. Approyo differentiates itself by offering scalable managed SAP HANA solutions for organizations of all size. Headquartered in Palo Alto, CA with partner offices around the world, Approyo has the capability to support global organizations and their applications.
For additional information e-mail us at info(AT)Approyo.com, call 404.448.1166, or visit us on the web at http://www.Approyo.com.
SAP, SAPPHIRE, SAP HANA, SAP NetWeaver and all SAP logos are trademarks or registered trademarks of SAP AG in Germany and in several other countries. All other product and service names mentioned are the trademarks of their respective companies.