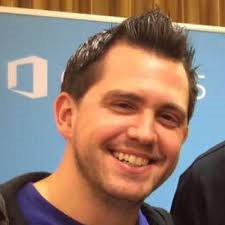 I've really enjoyed attending SharePoint Fest in the past, due to the audience that attends the event being so unique. I'm looking forward to getting to meet the attendees and show them what we've been working on in Office 365 development.
Seattle Washington (PRWEB) May 29, 2015
Jeremy Thake, Technical Product Manager at Microsoft for Office 365 Development, will deliver the second day keynote at SharePoint Fest Seattle on August 20, 2015. His keynote will be titled "The Office 365 Developer Vision."
In his keynote, Jeremy will explore the Office developer platform for developers from all walks of life. The keynote will explore the opportunities to extend the user experience across Office products such as Outlook, Word, Excel, PowerPoint and SharePoint on desktop, web and mobile clients. In addition, it will dive into the opportunities available in calling the Office 365 unified API surfacing up users data from across their mail, calendar, contacts, groups, files, videos and sites from your standalone web applications and mobile applications by leveraging the SDK available.
About Jeremy Thake
Jeremy is a Technical Product Manager at Microsoft in the team responsible for the developer story for Office 365 development. Previously he worked at AvePoint Inc, a large ISV as the Chief Architect shipping two Apps to the Office Store. He has been heavily involved in the SharePoint community since 2006 and was awarded the SharePoint MVP award 4 years in a row before retiring the title to move to Microsoft. You can hear him weekly interviewing people on the Office 365 Developer Podcast and catch him on twitter @jthake.
About SharePoint Fest
SharePoint Fest is in its fifth year. It offers a two-day conference (with an optional workshop day) that brings together SharePoint enthusiasts and practitioners, with many of the leading SharePoint experts and solution providers in the country.
Attendees will be able to attend workshops and seminars – taught by Microsoft Certified Trainers, Microsoft engineers, and Microsoft MCM's and MVPs – covering Enterprise Content Management, Implementation/Administration, Business Value, Search, Business Intelligence, Power User, Office 365 and SharePoint Development. Attendees will be able to choose one complete learning track or mix and match based on what content best meets their current needs.
At SharePoint Fest - Seattle, there are sessions created for SharePoint administrators, software developers, business analysts, information architects, and knowledge workers, which will ensure that attendees walk away with as much knowledge as they desire to truly leverage SharePoint in their current environment.