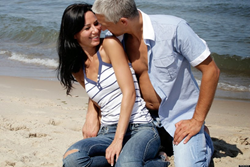 (PRWEB) May 29, 2015
Launched in 2013, MeetAMillionaire.org has emerged as one of the leading sites in the 'wealthy dating' segment. The website has strived to become a leading platform where people from across the world can meet a millionaire.
The website has introduced a blog section, which will include informative articles about 'millionaire dating'. A representative of the website said, "A lot of people wish to date wealthy singles but fail miserably due to lack of information. The introduction of this section will ensure people learn about the tips and tricks of dating wealthy men and women."
Since the inception of the internet, the idea of 'millionaire dating' has grown in popularity. Renowned Australian dating expert and counselor Owen Pownall said, "A lot of people from across the globe prefer dating wealthy men and women as it would give them an opportunity to lead a luxurious life. However, when it comes to approaching a millionaire, things get a little complicated. In some cases, healthy relationships fail as these people fail to understand the expectations of wealthy individuals."
MillionaireAMillionaire.org is absolutely free to register with and offers a wide range of communication and search options. The website also allows users to get in touch with experts in order to find solutions to their problems. For those looking to share personal experiences, the availability of a dedicated blog and forum section would certainly add to the overall experience.
With the inclusion of this informative blog section, the site has managed to add depth to the already impressive set of options. It remains to be seen how other websites in this segment respond to this move.