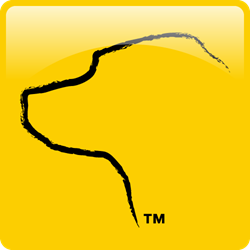 The cloud is rejuvenating the Client Accounting Services business model.
San Francisco, CA (PRWEB) May 29, 2015
AccountingSuite invites CPA's and Accounting Professionals to see how collaborative accounting will shape the future of Client Accounting Services (CAS) during the California Accounting and Business Show at the LAX Hilton, Los Angeles. Join the walking tour to see a live demo of how AccountingSuite can help you build the firm of the future.
"The cloud is rejuvenating the Client Accounting Services business model," says Kurt Kunselman, Co-founder of AccountingSuite. "CAS is in the midst of an evolution where firms are increasingly differentiating themselves in the marketplace by moving away from 'write-up' transactional work on localized machines, and are leveraging the cloud to offer deeper and more value added financial planning and accounting services."
CAS Firm of the Future
AccountingSuite will enable immediate (anytime/anywhere) access to a client's accounting software or the firm's internal bookkeeping system, regardless of which computer you are using (MacBook/PC/Laptop) or where you are located (Office/Client Site/Vacation/Library).
Be their trusted advisor! Collaborative and secure, AccountingSuite allows you to be proactive rather than retroactive and reactive with critical real-time financial insights and data.
CPAs and accounting professionals will love the ease of handling multiple company accounts in real-time and simultaneously with the multi-client access function.
Accountants are Power-Users and will be ecstatic to open multiple tasks at one time without having to hit "back" buttons or try to remember where they were with AccountingSuite's unique task and history functions.
Switching back and forth between clients or tasks is simple and effortless which saves service providers 10-15% of their year.
AccountingSuite is fairly simple and intuitive for end users to learn and adapt, so accountants' clients can add transactions, run operational tasks and pull reports. All the while, bookkeepers are updating financials and CPAs are getting the information they need 24 hours per day to file taxes on time. Information when it's convenient for the Accountant and where it's convenient for the Accountant!
AccountingSuite will be at booth 616 at the California Accounting and Business Show, June 1-2 2015 at the Los Angeles Hilton Hotel. Contact AccountingSuite at the show by calling 1-888-328-8275 ext 2.
About AccountingSuite
AccountingSuite is based in San Francisco, California. AccountingSuite is cloud-based software for accounting, inventory, order management, time and project tracking. AccountingSuite provides easy-to-use, no-nonsense, scalable business software for startups, entrepreneurs, and growing companies to manage their finances and day-to-day operations.