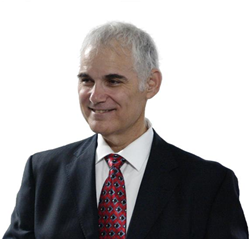 Combining this strategy with Self-Directed IRAs can add up to big profits with the proper due diligence and the right deals.
Atlanta, GA (PRWEB) May 28, 2015
Jim Hitt is excited to listen to Atlanta REIA's guest speaker Eddie Speed as Eddie teaches attendees how to find real estate bargains via notes. Jim knows that combining this strategy with Self-Directed IRAs can add up to big profits with the proper due diligence and the right deals.
Real estate investors have made non-performing notes the hottest topic in real estate today because they realize that it gives them a way to buy deeply discounted real estate for quick cash or long term cash flow without the concerns of dwindling inventory or having to deal with tenants.
Atlanta REIA is excited to announce that 30 year veteran note investor, Eddie Speed, will be the special guest speaker this month at their main monthly meeting on Monday, June 1st at 5PM at Atlanta Unity located at 3597 Parkway Lane in Norcross, GA. Eddie will be teaching us why notes have become so hot and what every investor needs to know about buying and selling notes in today's ever changing real estate and mortgage industry.
During This 90 minutes presentation, Eddie will teach attendees…
*Why the note business is the hottest topic in real estate today and why the government is pushing it!
*How to find real estate bargains via notes
*How to find the "Hidden Inventory" of real estate that no one else knows
*How to buy non-performing real estate for pennies on the dollar
*How to turn $100 in a Roth IRA into $100,000 or more and retire tax-free
*How to earn velocity income without using any of their own money
*Why real estate agents, investors, builders, property buyers and sellers are creating a strong demand for these services and how attendees can cash in by becoming the "go to" person
*Why flipping notes is easier and less time consuming than flipping properties
*How to "paper out" of properties and triple their net income
*How "anxious money" is changing the industry making opportunities greater than ever before
*How to become a note buyer with as little as $100 dollars
*How to apply their current real estate knowledge and skills to make even greater profits with the note business
*And much, much, more!
Click here to learn more about this event.
About American IRA, LLC:
American IRA is committed to providing every client with gold-level service, regardless of account size. Experience their expertise through their certified IRA services professionals. Enjoy the value with one low annual fee of $285 with unlimited assets and unlimited account values. American IRA clients love the benefit of no charge for "All Cash" accounts. The performance of the American IRA staff is unmatched, with quick and efficient processing within 48 hours.
American IRA services thousands of clients and has over $300 million in assets under administration.
American IRA was built by investors for investors, and brings their successful investment experience to the table, providing excellent educational material showing the public that their self-directed IRA account can invest in a variety of assets such as real estate, private lending, limited liability companies, precious metals and much more.
American IRA is conveniently located in Asheville, NC and Charlotte, NC, and serves clients nationwide.