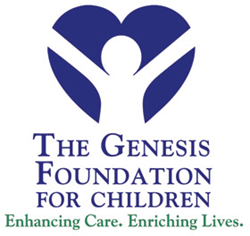 The Genesis Foundation for Children has helped so many families and I am incredibly proud to be part of this organization. I look forward to spending this weekend surrounded by my family and friends helping raise money for these wonderful children
Fort Lauderdale, Florida (PRWEB) May 28, 2015
Boston Celtics Legend and Basketball Hall of Famer, John Havlicek, and wife Beth, both Genesis Foundation Board of Directors members, will be hosting their 34th and final Annual John Havlicek Celebrity Fishing Tournament June 4-7. For the past 34 years, the Havlicek's have been hosting this 4-day event benefitting The Genesis Foundation for children by bringing together friends, families, and celebrities to support the cause.
The 34th John Havlicek Celebrity Fishing Tournament will be held from June 4-7 at the Harbor View Hotel on Martha's Vineyard. Guests will enjoy a weekend filled with golf, tennis, fishing off the great Massachusetts coast, delicious food, and more at this annual charity event. The weekend will start off with a ferry ride to Edgartown bringing guests to the luxurious Harbor View Hotel where they will be spending their weekend. Thursday's event will consist of a warm welcoming reception including cocktails and hors d'oeuvres. Friday's events begin bright and early with golf and tennis tournaments at the prestigious Farm Neck Golf Club, where guests will be able to golf with a view of the Nantucket Sound. Saturday's main event includes the weekend highlight, a day-long fishing tournament off the coast of Martha's Vineyard. The weekend will conclude with an awards ceremony, a live and silent auction, and a farewell dinner at Lola's in Oak Bluffs.
The Genesis Foundation was founded in 1982 by Dr. Murray Feingold. The foundation provides funding for the diagnosis and compassionate, coordinated care of children born with physical and intellectual disabilities and genetic disorders. Through Educational, Clinical, and Life Enrichment Programs, The Genesis Foundation has provided care and guidance to over 60,000 children and families around the state of Massachusetts and New England.
Chris Havlicek, the son of John and Beth Havlicek stated, "The Genesis Foundation for Children has helped so many families and I am incredibly proud to be part of this terrific organization. I look forward to spending this weekend surrounded by my family and friends helping raise money for these wonderful children".
The success of the John Havlicek Fishing Tournament is truly notable. Hundreds and thousands of dollars have been raised over the past 34 years to benefit children living with physical and intellectual disabilities. To learn more about The Genesis Foundation for Children click here.