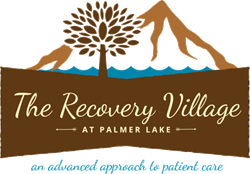 PALMER LAKE, CO (PRWEB) May 29, 2015
The Recovery Village at Palmer Lake, a brand new addiction, substance abuse, and co-occurring mental health treatment facility, will host a Grand Opening celebration and ribbon cutting for the general public on June 1st, and will begin admitting patients June 2nd.
The Recovery Village at Palmer Lake will offer affordable detox, residential, partial hospitalization, and intensive outpatient programming, utilizing traditional and evidence-based therapies, in a luxurious setting designed to minimize discomfort from withdrawal. The center's industry-leading programs address alcohol and drug addiction while focusing on underlying co-occurring disorders.
Jonathan P. Rosman, M.D., a board certified psychiatrist with over twenty-five years of experience specializing in addiction psychiatry, sleep medicine, and forensic psychiatry, and Carolyn Coker Ross, M.D., a board certified Addiction Medicine specialist and Suboxone doctor who specializes in opioid addiction treatment, weight loss therapy, and drug addiction therapy, will serve as the center's medical leadership.
An upscale lodge that spans 14 acres, The Recovery Village at Palmer Lake will provide patients with a tranquil and secure environment for recovery. The center is located in picturesque Palmer Lake, Colo., and is convenient to several area airports -- Denver International and Colorado Springs.
Set amidst a series of panoramic mountain vistas, The Recovery Village at Palmer Lake's newly renovated multimillion dollar, 33,000 square-foot facility boasts 58 beds - 10 dedicated to acute medical detoxification, and the remaining 48 for rehabilitation. Site features include a full-scale recreation and exercise facility, yoga and meditation rooms, and breathtaking views of the Rocky Mountains. Private residential rooms include amenities such as flat-screen TVs and custom-designed interiors.
Specialized tracks offered at The Recovery Village at Palmer Lake will include PTSD, grief, and trauma. The center will accept most major insurance plans and cash pay scholarships are available.
To RSVP for the open house, please visit TRVPLGrandOpening.eventbrite.com, or to learn more about The Recovery Village at Palmer Lake, go to http://www.PalmerLakeRecovery.com.
###
About Advanced Recovery Systems:
Advanced Recovery Systems is an integrated behavioral healthcare management company focused on providing patient-centered care in an environment that empowers and aids individuals on their path to recovery. Our substance abuse, addiction, eating disorder and mental health treatment facilities strive to integrate ARS' quality of care and evidenced-based therapeutic models in our treatment programs around the country. Our network of treatment centers include The Recovery Village at Umatilla, The Recovery Village at Palmer Lake, Next Generation Village and Orlando Recovery Center. For more information about ARS, please contact Allison Kreiger Walsh, Vice President of Business Development, at (321) 231-0791, or email awalsh(at)advancedrecoverysystems(dot)com.