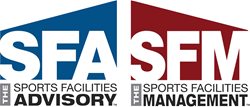 Without total transparency, the necessary mutual trust and responsibility will not be there.
Clearwater, FL (PRWEB) May 28, 2015
According to the U.S. Centers for Disease Control and Prevention, regular exercise is essential for the healthy development of children, and can significantly enhance well-being and lower the risk of many diseases in adults.1 Nonetheless, opportunities for exercise have become increasingly limited, especially for lower-income Americans. While state, county and city governments are reducing budgets for sports and recreation—even in public schools2—the cost of participation in teams sports is increasingly being passed along to children and their parents.3 The end result is that a significant share of lower-income children and adolescents find themselves shut out of team sports; reportedly, more than half of the children in a Southern California study had no recreation/sport programs within 550 yards of their home.4
Meanwhile, the increasing popularity of non-school sports and sports tourism, currently the fastest-growing segment in travel5, continues to drive public interest in the construction of new multi-sports complexes. Sports Facilities Advisory|Sports Facilities Management (SFA|SFM) is a company that has recently opened more than 2 million square feet of indoor and 800 acres of outdoor facilities around the world.
Per SFA|SFM , these facilities, when properly designed, planned and managed, can deliver a variety of benefits to their communities. Some are community recreation venues that exist to create healthy activity choices for children, families and seniors. Other venues provide local access during the week and then host weekend tournaments, which attract overnight visits by touring sports teams and their families. Both types of venues—community recreation centers and tournament-style complexes—contribute to a community's health and economic vitality. However, publicly-managed sport and recreation centers, staffed by public employees, can cost more than those managed by private sector companies, simply because the cost of public employees if often higher than the cost of private sector employees.
But how is a city to turn over community recreation centers to private operators? SFA|SFM emphasizes that transparency in financial tracking and reporting, as well as accountability to the mission and goals of the public entity, are essential to the success of such projects. Before a publicly-funded sport or recreation center can be managed by a private company, the private entity must demonstrate its ability to satisfy all interested parties—including the public—that taxpayer money is being well spent, and that the community's needs are being met. Failure to do so can result in citizens being denied access to the very facilities their tax dollars are funding. At the federal level, for example, disagreement on issues as disparate as law enforcement and international trade is being exacerbated by a perceived lack of openness. In Illinois, a tendency towards closed-door legislative drafting has been decried by one of the state's leading newspapers as "an affront to open government."6 In Virginia, the legislature's habit of posting notices of public meetings at the last possible moment and holding them at odd hours recently prompted an editorialist to quote Patrick Henry: "The liberties of people never were, nor ever will be, secure, when the transactions of their rulers may be concealed from them."7
To avoid this sort of reaction to a new community sports center, per SFA|SFM, it is essential that all entities—elected officials, private management and taxpayers—be aligned as to the vision, goals and financial objectives of the development. "A sports complex or recreation center should exist to improve the health and economic vitality of a community," says Jason Clement, SFA|SFM Chief Operating Officer. "The key to success is to ensure that private management understands the mission, vision, financial and social impact objectives. It is also important for the local government entity to establish a board of oversight that can participate in monthly budget reviews and operational audits."
Based on its successful track record and its own practices—SFA|SFM manages facilities in more than 25 communities around the country, each of which had its best year ever in 2014—the company offers some tips on how to provide transparency in these public/private partnerships, where governments are outsourcing the management of government assets.

For the private management team: Really be transparent. Use management software that allows clients to have login and viewing access for bank accounts and point-of-sale transactions. Provide reconciliations of bank accounts on a monthly basis. Provide more frequent and detailed reporting as needed.
For the governmental clients: Don't second-guess. Give the private entity the ability to manage their people and do what they do best.
For both parties: Explain what you're doing. Be very clear about setting expectations in the beginning, not based on what you hope for, but rather on what you realistically think you can achieve. Measure results based on real numbers—performance to budget, revenues, economic boosts—not on politics or personality clashes.
"What we do," says Clement, "is proactively go out and manage, en masse, sport and recreation complexes on behalf of public entities. This is how we do it—transparently, right there in front of everybody. It's a balancing act. Without private partnerships, access to youth sports is at risk. Without total transparency, the necessary mutual trust and responsibility will not be there. Our mission is to combine these things so as to give kids access to sports and a positive place to grow."
About Sports Facilities Advisory and Sports Facilities Management (SFA|SFM):
Sports Facilities Advisory and Sports Facilities Management (SFA|SFM) is the leading resource in sports facility planning and management. SFA|SFM has served a portfolio totaling more than $4 billion in planned and operational sports centers in communities throughout the USA and internationally since its founding in 2003. SFA|SFM clients will host more than 16 million visits in 2015. Youth and amateur sports and community recreation centers now require professional planning and management. SFA's proprietary data system—based on years of planning, funding and managing facilities, coupled with the rise of the youth sports segment—is the engine behind the development of SFM. Since its inception, SFM has become an industry leader in the management of amateur sports and events complexes, and along with SFA, provides the planning, financing and management expertise needed to turn ideas into successful recreation facilities. SFA|SFM serves both public and private clients. Its services fall into four main categories: plan, fund, open and manage, which encompass every phase from early stage feasibility studies to preparing financing documents, overseeing development and opening, and full-time management services. SFA|SFM's success depends upon its mission to dramatically improve communities through the opening or optimization of sports and recreation centers. For more information, visit http://www.sportadvisory.com/home.html.
1. "Exercise and Physical Fitness," http://www.nlm.nih.gov/medlineplus/exerciseandphysicalfitness.html.
2. "Even the Score," Up2Us, up2us.org/solution.
3. "Lower-Income Students Getting Shut Out," nbcnews.com/business/consumer/lower-income-students-getting-shut-out-sports-n164941.
4. Wolch J, Jerrett M, Reynolds K, McConnell R, Chang R, Dahmann N, Brady K, Gilliland F, Su JG, Berhane K. Childhood obesity and proximity to urban parks and recreational resources: A longitudinal cohort study. Health and Place.
5. Koba, Mark, "Spending big on kids' sports? You're not alone" CNBC, January 13, 2014. cnbc.com/id/101326773#.
6. "Transparency an elusive concept," editorial, Springfield, IL Herald-Review, May 12, 2015. herald-review.com/news/opinion/editorial/transparency-an-elusive-concept/article_c81b7724-ba1f-5199-8454-8a21105a7ae0.html.
7. "Government Transparency: Is It Just a Mirage?" newsadvance.com/opinion/editorials/government-transparency-is-it-just-a-mirage/article_c9bafb28-ed1a-11e4-b863-73f116e9d434.html.