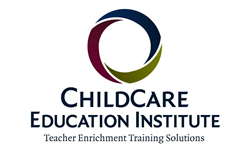 This course helps teachers build early literacy skills that children can use for the rest of their lives.
Duluth, GA (PRWEB) May 29, 2015
ChildCare Education Institute® (CCEI), a distance learning professional development and certificate provider, is proud to introduce LIT101: The Read-Aloud Process: Building the Components of Literacy to the online child care training course catalog.
A good read-aloud is a process that includes pre-reading, during-reading, and after-reading strategies that promote comprehension and interpretation, helping children to engage with the text, build literary language and background knowledge, and make meaningful connections. This course is about the preparation and skills a teacher needs in order to ensure that read-alouds in the early childhood environment accomplish the literacy building goals of a good early childhood curriculum. One of the jobs as an early childhood educator is to teach children the pre-reading and reading skills necessary to succeed in school and life. Upon successful completion of this course, participants will be able to identify ways to promote phonological awareness through read-alouds, define and identify benefits of the "read-aloud process", identify recommended teacher preparation strategies and good in-class pre-reading activities, and much more.
"Read-alouds are a crucial part of any successful early childcare program," says Maria C. Taylor, President and CEO of CCEI. "This course helps teachers build early literacy skills that children can use for the rest of their lives."
This one-hour training course is available for online enrollment now, and awards 0.1 IACET Continuing Education Units (CEUs) upon successful completion. Active, unlimited individual or center-based subscription holders may take this course at no additional cost at any time. For more information, call 1.800.499.9907, prompt 3, Monday - Friday, 8 am - 5 pm EST.
About CCEI
ChildCare Education Institute® provides high-quality, distance education certificates and child care training programs in an array of child care settings, including preschool centers, family child care, prekindergarten classrooms, nanny care, online daycare training and more. Over 100 English and Spanish child care training courses are available online to meet licensing, recognition program, and Head Start Requirements. CCEI also has online certification programs that provide the coursework requirement for national credentials including the CDA, Director and Early Childhood Credentials. Several certification programs have been evaluated and awarded college credit recommendations by the National College Credit Recommendation Service (National CCRS). CCEI is nationally accredited by the Distance Education Accrediting Commission (DEAC), has been accredited as an Authorized Provider by the International Association for Continuing Education and Training (IACET), and is authorized under the Nonpublic Postsecondary Educational Institutions Act of 1990, license number 837.