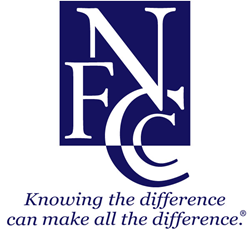 During the past five years, the NFCC has distributed a total of $55 million to member agencies to support their delivery of counseling and consumer education.
Washington, DC (PRWEB) May 29, 2015
The National Foundation for Credit Counseling© (NFCC©) is commonly recognized for maintaining the highest nonprofit financial counseling standards, and has remained on the forefront of financial education as the needs of consumers have evolved since the organization was founded in 1951. With a growing membership currently standing at 77 agencies, representing nearly 600 financial counseling offices located in all 50 states and Puerto Rico, the NFCC is welcoming prospective members as new services are supported and more people seek access to financial help.
"The NFCC is leading the charge in an exciting era of change, continually strengthening member support for services like student loan counseling and the popular Sharpen Your Financial Focus program," said Pamela Carter, senior director of membership for the NFCC.
Membership in the NFCC is available for 501(c)(3) tax exempt organizations who offer financial counseling and education compliant with the NFCC's rigorous Member Quality Standards, and in accordance with the Council on Accreditation (COA) and NFCC Counselor Certification requirements.
Some of the many benefits of membership include:
Credibility and Brand Recognition – The NFCC has maintained significant and continuous exposure that has earned national brand recognition and endorsements. The national toll-free number and website information connect consumers to NFCC member agencies for professional help. Respected financial experts and community organizations regularly recommend the NFCC and member agencies.
Funding - The NFCC seeks funding on many fronts and researches the availability of grants for housing, foreclosure, and reverse mortgage counseling efforts. During the past five years, the NFCC has distributed a total of $55 million to member agencies to support their delivery of counseling and consumer education. The NFCC is approved as a national Intermediary for foreclosure-prevention counseling, and is a top recipient of government funding. Working closely with the US Department of Housing and Urban Development (HUD) to match NFCC programs to their goals thus maximizing your chances of earning grants.
Legislation Affairs and Regulation - The NFCC maintains an active dialogue with federal agencies, and congressional offices to ensure that the consumer's voice is represented in relevant legislation. In recent years with changes to the bankruptcy law and the arrival of the housing crisis the NFCC stepped forward to provide leadership for its membership through capacity-expansion funding, legislative and regulatory information, and consumer educational materials. NFCC members comprise the great majority of Executive Office for United States Trustees (EOUST)-approved organizations to provide bankruptcy related counseling and education services to consumers.
There are many other ways that membership is beneficial to nonprofit organizations. To learn more, or to begin an expedited application, visit https://www.nfcc.org/about-us/why-work-with-an-nfcc-agency/nfcc-membership/
Consumers seeking help from a certified financial counselor with a current member agency can contact the NFCC at http://www.nfcc.org or 800-388-2227.
-30-
The National Foundation for Credit Counseling (NFCC), founded in 1951, is the nation's largest and longest serving national nonprofit financial counseling organization. The NFCC's mission is to promote the national agenda for financially responsible behavior, and build capacity for its members to deliver the highest-quality financial education and counseling services. NFCC Members annually help millions of consumers through nearly 600 community-based offices nationwide. For free and affordable confidential advice through a reputable NFCC Member, call (800) 388-2227, (en Español (800) 682-9832) or visit http://www.nfcc.org.