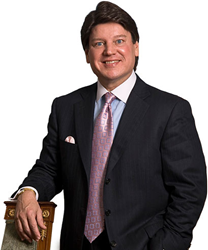 Houston, Texas (PRWEB) May 29, 2015
The annual aesthetic meeting, put on by the American Society for Aesthetic Plastic Surgery (ASAPS), was held in Montreal from May 14-19th. This global event sets a gold standard in higher education for aesthetic professionals from around the world; dedicating itself exclusively to cosmetic medicine. Dr. Paul Vitenas was one of the many renowned plastic surgeons to attend this year's meeting.
Among the classes and lectures held during the six-day event, Dr. Vitenas was given the honor of sitting at the presenter's table during a discussion on the newest trends in aesthetic technology. His session, entitled Perspectives on Two Novel Aesthetic Devices: Ultherapy - Where a Non-Surgical Lift Fits Into the Surgical Practice and Cellfina - A Long-Lasting, FDA-Cleared Solution for Cellulite, touched on a revolutionary new treatment designed to permanently eliminate fatty tissue.
Developed by Merz, the parent company known for aesthetic products such as Radiesse and Ulthera, Cellfina made its long-awaited debut at the aesthetic meeting. The treatment utilizes the latest in scientific tools for effective body sculpting results. Hitting the consumer market around the end of 2015, the Cellfina brand will be built around a capital and consumable model, much like other leading industry players such as CoolSculpting, Ulthera, and Fraxel.
Designed to treat the primary cause of cellulite in one single session, Cellfina is a cutting-edge treatment in fat elimination. Intended to address fatty deposits on the thighs and buttocks, Cellfina works by first sucking the tissue into a handheld applicator. Using a first-of-its-kind anesthetic delivery system, the targeted tissue is then misted with local anesthetic. The Cellfina applicator will finally create tiny depressions in the tissue, utilizing a small reciprocating saw the size of a needle, to release the connective bands of fat.
Dr. Vitenas believes that this may in fact be the first viable treatment for the long-term reduction of cellulite in patients. Among the other prominent surgeons on hand Friday night to discuss Mertz' newest technology was Grant Stevens MD, of Marina Plastic Surgery in League City. As a primary participant in the Cellfina clinical study, he has personally seen incredible success with the treatment over the last few months. Dr. Stevens, and the clinical studies, have shown fantastic, long-lasting results Cellfina; and no major adverse events reported.
If you would like to know more about Cellfina, or the other exciting innovations shown at the 2015 Aesthetic Meeting in Montreal, contact Vitenas Cosmetic Surgery at 281.484.0088. Prospective patients are also welcome to stop by our brand new facility, on the corner of Richmond Avenue and Drexel Street, for a tour of Dr. Vitenas' offices, treatment rooms, operating suites, and overnight recovery room.
Dr. Paul Vitenas has been Houston's top plastic surgeon for over 25 years. An alumnus of the prestigious Tulane University, Dr. Vitenas is Board Certified by the American Board of Plastic Surgery.
Contact:
Vitenas Cosmetic Surgery
4208 Richmond Avenue
Houston, Texas 77027
281.484.0088
http://www.drvitenas.com