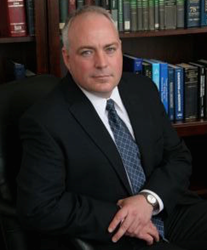 Alden's strong technical background, commercial skills and proven leadership capabilities will be an asset to RWL Water's growing team and is testimony to our commitment to invest and grow our core solutions business in the USA
Minneapolis, MN (PRWEB) June 02, 2015
Global water solutions provider RWL Water today announced the appointment of Alden Whitney as General Manager of its solutions activities in the USA. Whitney has over 25 years of experience in the water industry, having successfully held sales and management positions in companies such as Ionics, Koch and BASF.
"Alden's strong technical background, commercial skills and proven leadership capabilities will be an asset to RWL Water's growing team and is testimony to our commitment to invest and grow our core solutions business in the USA,'' said Henry Charrabé, President & CEO of RWL Water, Global Operations.
"I am thrilled to join RWL Water USA," said Alden Whitney. "They are a great team of professionals who have achieved a lot in a very short time."
Building on our recent success in the USA, RWL Water's strategy is to focus on providing cost-effective, low carbon and water footprint solutions for water scarcity, including desalination, reuse and anaerobic wastewater treatment to industrial and municipal clients. RWL Water's solutions encompass water and wastewater projects, services and operations, as well as project finance options.