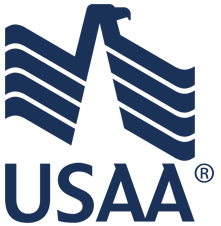 San Antonio, TX (PRWEB) May 28, 2015
A new kind of USAA life insurance benefit designed for millennial members to easily increase coverage as their lives change. The Term Life Events Option provides term life insurance policyholders with the ability to increase their coverage by $100,000 without additional underwriting. New policyholders have the option to take advantage of the benefit following a qualifying life event such as marriage, birth of a child or buying a home.
"This new benefit combines the coverage and insurability our members need with the option for additional coverage when they need it most, at a cost that can fit into their budgets," said USAA Life Insurance Company executive director, Greg Riedel. "For some of our millennial members, this could mean the difference between protection that fits their needs and inadequate coverage that can potentially be devastating to their family's finances."
The Term Life Events Option is available for new USAA term life insurance policies issued to members between the ages of 18 and 35. USAA estimates that more than 20 percent of its members in that age group have children, get married or purchase homes every year. The additional coverage option can be exercised once within the first ten years of the policy at an average additional cost during the level premium period ranging from $8 to $25 per month.
"Research from the Life Insurance Marketing Research Association has shown that many younger consumers don't feel that financial solutions fit their needs. Life insurance is critical to a sound financial plan, and it's mission-critical for us to provide all our members with accessible, competitive coverage options that can protect them and their loved ones at any stage of their lives," said Riedel.
About USAA
The USAA family of companies provides insurance, banking, investments, retirement products and advice to 10.7 million current and former members of the U.S. military and their families. Known for its legendary commitment to its members, USAA is consistently recognized for outstanding service, employee well-being and financial strength. USAA membership is open to all who are serving our nation in the U.S. military or have received a discharge type of Honorable – and their eligible family members. Founded in 1922, USAA is headquartered in San Antonio. For more information about USAA, follow us on Facebook or Twitter (@USAA), or visit usaa.com.
Life insurance is provided by USAA Life Insurance Company, San Antonio, TX and in New York by USAA Life Insurance Company of New York, Highland Falls, NY. The Term Life Event Option Rider is subject to issue age limitations, state variations and the terms and conditions of the rider.