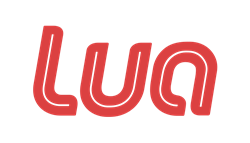 New York, NY (PRWEB) May 28, 2015
Shannon Johnson, who recently received AA-ISP's 2015 Top 25 Most Influential Inside Sales Professionals Award, which recognizes individuals who have been instrumental in defining and leading the Sales Industry, has joined mobile enterprise communication leader Lua as Director of Inside Sales.
Working with top companies, such as SAP and Computer Science Corporation (CSC), Johnson has mastered the art of social sales - engaging and communicating with consumers via social media networks. Having previously tackled the problem of external communication, Johnson is now looking to help companies improve their internal communication.
"In today's modern workplace, people require instant responses to get work done. Sales teams have been using Lua to meet the demands of the real-time culture, in turn gaining a competitive advantage. What excites us most about Shannon are his bottom-line-changing results in showing sales representatives how to use social sites to connect with their external professional world," says Eli Bronner, Chief Strategy Officer, Lua. "Sales representatives need to collaborate and communicate in real time, and to do this, they need Lua. Lua connects the dots between this fast moving external conversation and the internal conversation that supports it."
By harnessing the power of texting for work, Lua adds instant group calling and easy file sharing to secure mobile messaging for increased productivity and streamlined workflows for any organization. This enterprise messaging solution easily connects every member of a team and keeps them accountable by showing users who has read each message and opened each attachment. The strength of Lua's features has led to an average message read rate of 98% across all Lua clients, a significant improvement over email, which has a 40-60% read rate.
"We are excited about Shannon's experience in supporting enterprise customers - such as Oracle, Microsoft, and HCL Technologies; pursuing sales enablement programs to expand the reach of the sales force. At Lua, we have seen a massive increase in organizations rolling out our platform for the sales representatives in the field. We have brought in a leader like Shannon to get our hands around this exponential growth, and further investing in our sales enablement practice," continued Bronner. Among the companies using Lua are: Kaiser Permanente, Hyatt, eBay and the US Army.
About Lua
Founded in 2010 in New York City, Lua is the mobile-first communication solution for high-performance organizations. Lua offers an intuitive and cross-platform solution that includes secure messaging, instant group calling, an interactive directory, and accountability across a team through essential ReadReports. Insights, Lua's proprietary analytics dashboard, synthesizes communication data to provide actionable insights for managers to boost effectiveness within the organization.
Backed by investors including Abundance Partners, IA Ventures, Strauss Zelnick, Aaron Stone and John Maloney, Lua delivers powerful communication to enterprises across a range of verticals, including healthcare, logistics, hospitality, and retail. Lua also provides government-grade protection as a trusted vendor for the Department of Defense.
Lua complies with a range of security and privacy regulations, including HIPAA and HITECH for healthcare organizations and is the only mobile messaging solution approved by the federal government.
For more information, please visit: https://getlua.com.