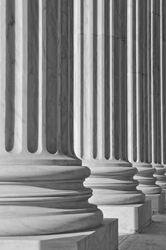 "Our members are realizing great value from common standards for outcomes data at student, program and institutional levels, and here is another example."
Chapel Hill, NC (PRWEB) May 29, 2015
PAR Framework, Inc., the leading independent, non-profit provider of learner analytics as a service, today released the results of a comparative study between the University of Maryland University College (UMUC) and the University of Hawaii System that validates community college completion metrics as predictors of future success when transferring into a 4-year program.
This study replicated research conducted over several years by UMUC that had considered factors and behaviors among community college students to identify variables predicting academic success at the students' 4-year transfer institution. The ability to apply results from one research study based on a local sample to a larger, national population has traditionally been compromised by limited generalizability. Thanks to the PAR Framework Common Data Definitions and massive student outcomes level dataset, PAR can serve as vehicle for validating the results of research conducted at one institution with results achieved using a single institution, multiple institutions or a national dataset.
"We are pleased that our PAR participation helps us benefit from the results and associated findings about how community college behaviors can inform student success in the university', said Dr. Hae Okimoto, director of academic technologies at the University of Hawaii System. "We now have even more validated evidence we can use to help our students be more successful."
The research actively leverages PAR's openly published common data definitions and its existing data gathering, handling and analysis resources that have helped to standardize predictors of degree-transfer success. PAR works collaboratively with a diverse group of colleges and universities in the U.S. and has deep experience building normalized datasets that enable effective and meaningful outcomes comparisons between institutions.
"We designed PAR as a national resource that is uniquely poised to "crack the code" on what matters for student success," said Beth Davis, PAR Framework CEO. "We are pleased to have this lighthouse example of how the PAR dataset can be used to replicate local institutional research results about what works to help students in a fraction of the time needed to generate the original study. Our members are realizing great value from common standards for outcomes data at student, program and institutional levels, and here is another example."
Dr. Karen Vignare, vice provost and head of the Center for Innovation in Learning and Student Success at University of Maryland University College, observed that, "Clearly, improving transfer-student success depends on our ability to exchange records and transcripts with other institutions. It was also important to have a trusted and respected postsecondary data partner to help us validate our predictors of success. PAR's existing relationships with key partners and its skill in working with multi-institutional data to draw meaningful, national comparisons made PAR an ideal partner in this work."
Please click HERE http://wp.me/P54WQz-m5 to download an executive summary of Predicting Transfer Student Success With Community Data.
ABOUT PAR
The Predictive Analytics Reporting (PAR) Framework is an independent, non-profit provider of learner analytics as a service. PAR offers educational stakeholders a unique multi-institutional perspective for examining dimensions of student success that will help improve retention in US higher education. PAR improves student success with predictive models and collaborative benchmarks and frameworks that identify critical points of student risks, and links interventions and services for at-risk students at the points of greatest need. PAR is distinguished among the many data analytics solutions emerging in the education domain by its common, openly published data definitions and student success frameworks. For more information about PAR please visit http://www.parframework.org
ABOUT PAR MEMBERSHIP
PAR membership is open to all accredited institutions of postsecondary education in the United States. PAR welcomes institutional partners that want to demonstrate how its programs contribute toward student success innovation. For information about how to join PAR Framework please visit: http://www.parframework.org/contact/