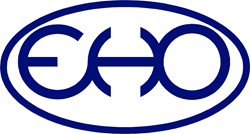 Belton, Texas (PRWEB) May 30, 2015
EHO offers a suite of online applications in the Client Services Web Portal that gives hospices the ability to manage their drug-spend for the lowest cost in the industry. Because of this business model, EHO has been able to compete with the big corporate PBMs, offer better pricing to its clients and survive among the giants of the industry. Since EHO launched their interface with hospice management systems three years ago, it has simplified the way hospices can monitor patients for formulary compliance, excessive cost and any other defined metric with a simple mouse click or email notification. EHO leads the industry in technology development and enables any hospice to achieve a cost-per-patient-day below five dollars.
"No one provides the online tools to reduce costs like EHO", says one EHO hospice Client.
About EHO
Founded in 1993, EHO has been providing prescription management services to hospices nationwide since 1995. Located in Belton, Texas, EHO provides direct to hospice prescription claim services along with wholesale prescription claim services to PBMs in the hospice industry. These services include technology, web development and custom claims processing services.
You can reach EHO at ehorx.com or by calling 800-650-1817