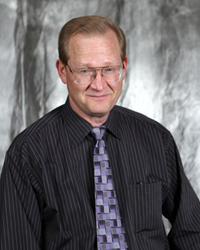 Branson, MO (PRWEB) May 28, 2015
Patients with receding gums in Branson, MO, can now seek treatment from Dr. Leo A. Tokarczyk, a leading periodontist in the Springfield area. Dr. Tokarczyk now offers new Branson patients the Chao Pinhole® Surgical Technique (PST™) for treatment of gum recession in a less invasive way. Traditional gum grafting procedures are often painful, require extensive healing periods, and may not entirely resolve the problem. PST™ requires no incisions or sutures, so patients have a much more comforting experience with the procedure.
While many people focus on the aesthetic drawbacks to gum recession, patients with receding gums in Branson, MO, can also experience extensive damage to their oral health as a result of the condition. As the gums recede, the roots of the teeth are exposed. These roots are not protected with enamel, so they can become subject to severe damage and decay. This decay can quickly spread and lead to gum disease, inflamed gums, and bleeding gums. The condition can be caused by a large variety of factors, including periodontal disease, genetics, poor dental hygiene, hormones, use of tobacco, grinding or clenching, and overzealous brushing techniques.
If treatment is provided early, patients with receding gums can prevent most of the major complications associated with recession from occurring. To perform the procedure, Dr. Tokarczyk places a small pinhole in the gums above the area of recession after numbing the area. Using specially designed tools, the doctor then gently coaxes the gums back to their original position, covering exposed roots. Then he contours the gums so they appear aesthetically as they did prior to recession. This process is starkly different from the invasive, usually painful, traditional gum grafting surgeries often used for recession treatment.
Gum grafting is a serious procedure that takes extensive time to heal, incisions and stitches. Many people shy away from seeking treatment specifically to avoid this type of procedure. Alternatively, PST™ takes little time and patients are able to return to their normal routines almost immediately. Those who suffer from receding gums in Branson, MO, can learn more about this gum recession alternative treatment by contacting the doctor's office.
About the Doctor
Dr. Leo A. Tokarczyk is a periodontist dedicated to providing excellent care to patients in Springfield, MO. Dr. Tokarczyk offers the most current treatment options to his patients. He focuses on periodontics, implants and periodontal plastic surgery that help patients achieve a healthier mouth. His undergraduate dental degree at the University of Missouri at Kansas City, and post graduate residency at the University of Missouri at Kansas City and the Veterans Administration Hospital at Leavenworth, Kansas allowed him to develop great expertise in periodontal treatment. He is an active member of The American Dental Association, Missouri Dental Association, Greater Springfield Dental Society, and the American Academy of Periodontics. To learn more about the services offered by Dr. Tokarczyk please visit his website at http://www.springfieldperioimplants.com or call (417) 882-2880.