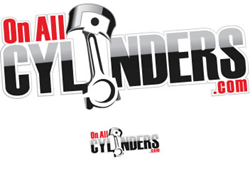 Tallmadge, OH (PRWEB) May 29, 2015
Up to this point Tom Tharp of Tom's Turbo Garage has torn down, torn apart, stripped, cut, beat, welded, and painted his Project Thunderbolt Miata to prepare the car for its new Chevrolet Performance LS3/T56 Magnum six-speed drivetrain. The latest videos at OnAllCylinders will show the beginning of the Miata's reassembly .
Part 8: Brakes, Chassis Wiring, Fuel System, and More
Tom began reassembly with the brake system, chassis wiring harness, and interior carpet.  He then bolted a new Hurst Shifter on the T56 Magnum six-speed, installed the fuel system to feed the hungry LS3, and bolted on the frame rails and transmission crossmember for good.
Part 9: Rear Suspension, Plumbing, and Wiring
Tom turned the hustle knob up to 11 to get Project Thunderbolt on the road before the next ice age. Tasks in this episode include rehabbing the rear control arms, installing the rear axles, more plumbing, and engine wiring.
Enthusiasts can watch these episodes—and catch up on all of the previous episodes—at OnAllCylinders.
Summit Racing Equipment
http://www.SummitRacing.com
1-800-230-3030