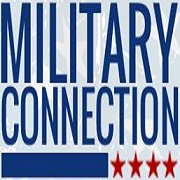 The services provided by Artists for Trauma are vital to those who are recovering from a major traumatic event, including those who have served in our nation's military
Simi Valley, CA (PRWEB) May 29, 2015
MilitaryConnection.com, one of the most comprehensive directories of resources and information for active duty military, Veterans and their families, is a proud media sponsor in joining Artists for Trauma (AFT) and the Valley Cultural Center (VCC) as they present the first ever VCC World Music and Cultural Arts Festival.
The celebration of the empowering, healing value of world cultural music, dance, arts, entertainment and fashion will take place on Sunday, June 7th from 1:30 p.m. to 8:30 p.m. at Warner Center Park in Woodland Hills, CA.
The VCC World Music and Arts Festival features performers and artisans from around the world, joining together to celebrate and promote the healing value and empowerment of engaging with positive cultural arts and traditions.
Musical artists slated to perform include world fusion powerhouse group Tizer Quartet; Aztec Dancers of the Valley; Brazilian singer, songwriter, lyricist, and painter, Kátia Moraes & Brazilian Hearts; preeminent percussionist and bandleader Chalo Eduardo; Celtic rockers, The Young Dubliners; The Family Stone, featuring founding members Jerry Martini and Cynthia Robinson.
Artists for Trauma's valuable contribution to the festival includes music, fashion, adaptive dance and live performance painting. Additionally, AFT is presenting a comprehensive Trauma Resource Village available to all visiting civilian and military trauma survivors and their families.
The 2nd Annual Artists for Trauma Adaptive Fashion Show is once again facilitated this year in participation with Koziak Productions and Macy's By Appointment at Topanga Plaza in Canoga Park. The show features, wheelchair hip hop dance performers from the Walk and Roll Foundation as models in the fashion show.
Not to be missed is the irrefutable emerging talent of AFT volunteer artist, Lucy Ford, in her uber cool, live painting performance focusing on the AFT theme of "all you need is love."
"The services provided by Artists for Trauma are vital to those who are recovering from a major traumatic event, including those who have served in our nation's military," said Debbie Gregory, CEO of MilitaryConnection.com. "Their collaboration with the World Music and Arts Festival can truly make a difference, and I hope that everyone will come out and support them on June 7th."
Laura Sharpe, founder of AFT, said the non-profit provides "a pathway for trauma survivors to re-connect with themselves, their families and communities, through private, one-on-one or group instruction in a wide range of integrative artistic disciplines." Some of these creative art forms are photography, film, sculpture, dance, music, painting, writing, culinary art and nutrition, meditation, and adaptive yoga. Sharpe, herself a polytrauma survivor, said that these evidence based, creative engagements have repeatedly shown to be of great, positive assistance in helping those who have suffered life altering physical, mental or emotional trauma.
The event is free and open to the public.
About MilitaryConnection.com
MilitaryConnection.com offers one of the most comprehensive directories of military and Veteran resources on the web, focusing on employment, education and more.
Military Connection has been named a Top 100 Employment Web Site by the International Association of Employment Web Sites five years in a row. The website recently received the Weddles User's Choice award. MilitaryConnection.com features thousands of pages of resources and information. There is something for everyone including, but not limited to a Job Board and Virtual Job Fair, comprehensive Post 9/11 GI Bill education information with a directory of thousands of scholarships and a Veteran school directory, news, press releases, special events, pay charts, benefits, service directories, commissaries & exchanges, golf courses and more.
About Artists for Trauma:
Artists for Trauma (AFT) is a 501(c) 3 non-profit organization dedicated to enriching the lives of both civilian and military trauma survivors by pairing recovering patients with established artists from various creative disciplines. In their signature aim to expedite the quality of the long-term recovery process for the significantly altered trauma survivor; they provide and facilitate FUN, adaptive, artistic platforms designed to provide free of charge, evidence-based, interactive, healing programs. AFT facilitates artistic expression and human connection, providing a creative portal to help patients process complex emotions, regain confidence and build self-acceptance after suffering a traumatic experience. AFT partners with local to international non- profits, trauma hospitals, businesses, post acute rehabilitation facilities, military resource organizations, community based trauma support centers and support groups, individual trauma survivors, and local to internationally established artists to best provide AFT's adaptive, empowering and creative, healing environments.
About the Valley Cultural Center
Founded in 1975 to assist the Los Angeles City Department of Recreation & Parks in bringing arts and culture to the San Fernando Valley, the Valley Cultural Center has been at the forefront of culture, arts, and arts education for more than 40 years. The Valley Cultural Center has presented free concerts every summer since its inception, and is a cornerstone of Sunday afternoons in the San Fernando Valley. The 2015summer Concerts on the Green series at Warner Park kicks off the concert season with the first ever VCC World Music and Cultural Arts Festival, featuring performers and artisans from around the world.