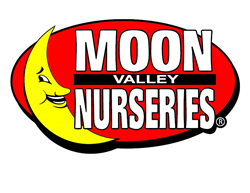 Waterwise is the new way of life in Southern California landscaping. We must embrace it now and for future generations.
(PRWEB) May 30, 2015
Moon Valley Nurseries originated over 30 years ago in the area north of Phoenix, known simply as Moon Valley, which is how the nursery got its name. In the desert areas of Arizona, waterwise, or xeriscape as it's commonly called there, has been a way of life since life began. Having grown and planted millions of trees across the desert from Phoenix and expanding to the drought afflicted Las Vegas area, Moon Valley Nurseries is well versed in growing and planting waterwise trees, palms, shrubs and more. You could say it's in their DNA. With the epic drought affecting all of Southern California, they felt obligated to bring their resources, inventory and decades of experience to help reform California landscapes into waterwise landscapes that are both beautiful yet conserve valuable water at the same time.
Due to incredible demand for quality, low water use trees and plants, Moon Valley Nursery has recently opened 8 huge locations across Southern California. Business is booming as customers find that the process of converting to low water trees and plants becomes simple when trusted to the nursery pros at Moon Valley Nurseries. Nearly all of their managers and staff come from their Arizona or Nevada locations and have incredible, hands on experience of what it takes to fill your yard with the best waterwise selections including all trees, palms, agave, shrubs, cacti and more.
Along with their staff, their incredible inventory of waterwise trees and plants comes from their farms in Arizona and the Palm Desert area. For you, this means you're getting a trees and plants that have spent their entire lives in tough desert conditions and have been specifically grown using slow drip irrigation so that they will continue to flourish while rooting deeper for maximum water efficiency.
When it comes to waterwise, no other nursery can match the quality, selection and experience that you'll find at each and every Moon Valley Nurseries location. Waterwise isn't just a catch phrase at Moon Valley Nurseries... It's been their way of life since the beginning.