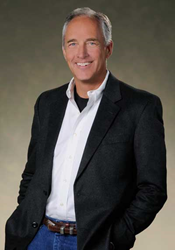 The most important possession that anyone has is their home, and our redesigned website at Skicountryhomes.com allows our clients to begin that search with an easy-to-use interface…
Breckenridge, Colorado (PRWEB) May 29, 2015
Realtor Ron Shelton of Breckenridge Associates Real Estate is proud to announce the launch of the Ski Country Homes website that delivers on connecting buyers with their dream Colorado home. The new site has a property search feature that's incredibly easy to use and features a great deal of flexibility in how clients can look for that perfect home, including an amazing 'birds eye view' of the location of each and every listing. The new website also features an ongoing slideshow of beautiful imagery using photographs taken around Summit County by Ron Shelton, an avid photographer and outdoorsman. Ron's work on his website is part of Breckenridge Associates Real Estate's ongoing commitment to provide unparalleled customer service and to go that extra mile to ensure that the client and their new property are the perfect fit.
While most Realtor websites just have a bulk listings that can take hours for the prospective homeowner to sift through, Skicountryhomes.com features an amazing search tool that allows clients to put in their preferred criteria for location, price range, and the number of beds and baths. That search can be even further refined by property type, city, MLS number, address, and much more. Breckenridge, Colorado, is a world class resort area that features outdoor and cultural activities throughout the entire year, and, as such, there is a great demand to find that perfect home that serves as a primary residence or as a seasonal vacation getaway. The newly redesigned website at Skicountryhomes.com allows clients to quickly, and efficiently, search for housing options that fit their specific needs.
As experienced Realtor Ron Shelton of Breckenridge Associates Real Estate says, "The most important possession that anyone has is their home, and our redesigned website at Skicountryhomes.com allows our clients to begin that search with an easy-to-use interface that allows them to list their specific requirements, such as price range and location. They can then further refine that search by a specific city, such as Frisco or Dillon, or property sub-type, such as condo, duplex, lease, and more. The area of Breckenridge and its surrounding environs is a beautiful place to live or visit, and our goal is to quickly and painlessly match our clients with the perfect dwelling that they've been looking for. Our website at Skicountryhomes.com is the first step in that process, and we're willing and able to stand by our client every step of the way."
About Breckenridge Associates Real Estate
Formed in 1998, Breckenridge Associates Real Estate is the premier real estate firm in Summit County. Their brokers have decades worth of experience and knowledge that they bring on their client's behalf. They have assisted thousands of buyers and sellers of slope side ski homes, ski-in/ski-out condominiums mountain-top estates, acreages, developments, and luxury homes throughout Summit County. Their dedication to continuing education, certifications in designations, adaptation in technology, study of statistical trends and integration of affiliated services keeps the company ahead of the trends. Ron Shelton of Breckenridge Associates Real Estate can be contacted at 1-800-870-7392.