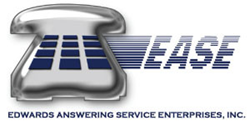 We're excited to now offer our answering services and business services to property management companies nationally.
San Francisco, CA (PRWEB) May 29, 2015
An innovative national call center for businesses, Edwards Answering Service announces they will now be offering property management companies their business efficiency services. The company offers a wide variety of products and services that mesh perfectly with many property managers that need to manage large a volume of phone calls.
This convenient service makes it easy for business owners of all types to filter and prioritize which calls to take, and which ones that can leave a message. Managing properties can involve visiting multiple locations, and interacting with a wide variety of tenants. Being able to transfer a phone line to the service can not only make it more manageable when a call comes in, but potentially help increase conversion rates due to prospective clients not reaching a static voice mail system.
The company offers several services that can help streamline a business's protocol beyond answering the phone professionally. They provide secure text messaging, database management, email, local number, appointment setting, reservation setting, fax and order entry.
Those who are currently looking for a small business phone service will be very pleased with the company's longevity and excellent record at the Better Business Bureau. Putting customers first is one of the many reasons they have been in business for sixty one years. Their family friendly atmosphere and trained courteous employees can help a business look good at all hours of the day.
Sometimes when a prospective client calls into a business and reaches a voice mail, they will simply move on to the next company down the list. All of the revenue spent to acquire a lead can unfortunately be wasted all together. Setting good first impressions, especially in business, is essential for success. Having a professional call center as an extension to a company can prove to be beneficial in many cases. Instead of hiring staff to man the phones at all hours to ensure no inbound business is missed, it might be substantially less expensive and more efficient to find a virtual receptionist service such as this one.
Customers can manage call flow from almost anywhere, via PC, or phone. The company offers an online web portal for managers to view all calls and messages taken. This can make it easy to access all call logs and manage call flow with more precision.
Their after-hours answering service is a great option for all types of businesses, large or small. They employee live operators every day of the year, 24/7. This makes it possible for many businesses to have more flexibility and control when it comes to managing call flow. Their patching services are another option that can connect businesses and their customers, where and when they need it. For more information please visit http://www.edwardsansweringservice.com or call one of their friendly representatives at the number provided within this article.
Contact Information:
Ron Wendus
1-800-606-3273
sales(at)edwardsansweringservice(dot)com