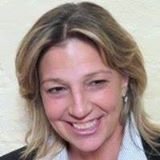 One of my objectives will be to support Presence Technology operations, improve the relationship with our strategic partners and of course deliver an excellent service to our clients
Atlanta, GA. (PRWEB) June 02, 2015
Presence Technology, a global provider of multi-channel contact center solutions, recently hired Pamela H Birns as Regional Account Manager. Ms. Birns will be responsible for developing new business in the Northeast area and working with the Presence Technology Partner Channel. Her experience and proven track record will assist Presence Technology in achieving the growth plans for the region. Ms. Birns has a proven sales record of success in the Regional, Domestic and Global Communications sales in companies like CenturyLink Business Technology Solutions, Consolidated Technology Industries, Broadview Networks and XO Communications. Prior to working as a Technical Sales Professional, Ms. Birns worked as a Legal Nurse Consultant defending our top Physicians and Medical Centers in the Tri-State area with organizations such as Medical Liability Mutual Insurance Company, one of the largest medical malpractice and companies in the country.
She will be based out of the Presence Technology New York satellite office.
"I believe Pamela will add to our team and help service clients in the Northeast," said Mike Mandato, Executive Vice President North America for Presence Technology. "Pam's can-do attitude will fit well with our established channel, as well as helping introduce her client base to Presence.
"I am very pleased to join Presence Technology. One of my objectives will be to support Presence Technology operations, improve the relationship with our strategic partners and of course deliver an excellent service to our clients," stated Ms. Birns.
About Presence Technology
Presence Technology is a worldwide leading provider of multi-channel contact center solutions that enable contact centers to optimize resources and improve communication process efficiencies. Designed to work as a standalone solution or in tandem with an existing PBX, Presence simplifies communication between businesses and their customers, reducing the need for costly equipment changes or upgrades. Presence solutions are consistently recognized for quality and innovation, most recently receiving TMC awards for Unified Communications Product of the Year and Communications Solutions Product of the Year 2014. Presence has a portfolio of global clients serviced by a team of highly skilled professionals, and a network of strategic partners in North America, Latin America, Europe, and Africa supporting their efforts around the world. Visit presenceco.com for more information.