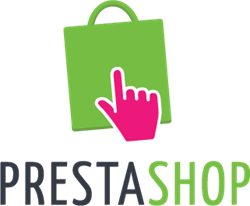 PrestaShop's partnerships, like the ones with Stamps.com and Convermax, are in a direct response to their growing customer base and expansion in the United States.
San Francisco, CA (PRWEB) June 04, 2015
PrestaShop, an industry leader in open source solutions for ecommerce, announced today a shipping integration with Stamps.com®, the leading provider of USPS postage online and shipping software to nearly 500,000 customers. As a result of this integration, PrestaShop's ecommerce merchants are able to import order data and print shipping labels for all USPS mail classes, domestic or international, track shipments, and receive discounts on shipping rates and package insurance.
This integration with Stamps.com, in addition to PrestaShop's existing relationships with brands such as Convermax, Avalara, Brink's, Authorize.Net, PayPal, PayU, ShippingEasy, Simplify Commerce by MasterCard, and PriceWaiter, underlines PrestaShop's commitment to providing merchants with the support, tools and technology needed to successfully execute an online retail store and provide top-notch customer service.
"Since its inception, PrestaShop's goal has been to provide world-class ecommerce software for entrepreneurs across the world at very little cost," said Bruno Leveque, Co-founder of PrestaShop. "As we extend our line of partnerships with brands in industries such as shipping, payment security, logistics, analytics, and marketing and advertising, our merchants can now benefit from more than 5,000 modules to customize and localize their site to ensure it is operating at its maximum potential."
"Convermax's partnership with PrestaShop is a great example of how companies across industries with complementary technology can work together to achieve a common goal," said Alexey Shcherbachev, CEO of Convermax. "We are excited to offer PrestaShop merchants the opportunity to advance their individual site search options, allowing shoppers to easily search, browse, and shop, resulting in increased sales conversions."
PrestaShop's partnerships, like the ones with Stamps.com and Convermax, are in a direct response to their growing customer base and expansion in the United States. The company now works with more than 230,000 online stores worldwide and has more than 800,000 open source community members who support the overall PrestaShop platform and assist with creating the modules, which customers add-on to personalize their retail sites to meet the demands of today's ecommerce customer.
About PrestaShop
PrestaShop was founded in 2007 with a mission to provide world-class ecommerce software through open source innovation. Today 230,000 ecommerce stores run on PrestaShop technology. The company provides software that enables users to have an online store at the lowest cost possible. The PrestaShop open source community includes 800,000 merchants, developers and web agencies from around the world. PrestaShop is the proud 2014 winner of two CMS Critic Awards for Best eCommerce Solution for SMBs, and Best eCommerce Solution for the Enterprise. The company has offices in the US and France, and is funded by Serena Capital, XAnge Private Equity and Seventure Partners.
For more information, please visit http://www.prestashop.com.
About Stamps.com
Stamps.com is a leading provider of Internet-based postage services. Stamps.com's service enables customers to print U.S. Postal Service-approved postage with just a computer, printer and Internet Connection, right from their homes or offices. The Company has been the leader in transforming the world of mailing and shipping for small business owners, e-commerce sellers, high volume shippers and enterprise organizations alike. The Company currently has PC Postage partnerships with Avery, Microsoft, HP, the U.S. Postal Service and others.
About Convermax
Convermax is a complete, advanced site search solution for eCommerce companies. Compatible with any online shopping platform, the Convermax site search engine delivers fast, relevant results for online shoppers. Its functionality and integration returns the optimal search results quickly, thus increasing both sales conversions and customer satisfaction.
A key aspect of Convermax is the availability of its sophisticated color matching enhancement that gives the shopper significant additional capability to find the product that fits an ideal color or pattern match. This includes matching fabric and color swatches uploaded by the potential customer.
Convermax grew from the noted technical expertise of its founder, Alexey Shcherbachev. The company's ability to manage and solve complex search challenges across both large and small enterprises has built a worldwide reputation in enterprise search. The skills easily transferred to eCommerce site search and the release of the site search product, Convermax. Further information about Convermax can be found at http://www.convermax.com.