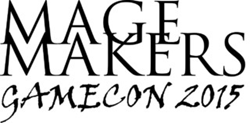 I can't wait to see SodaPoppin live in Austin at MageCon!
(PRWEB) May 29, 2015
MageMakers announces GameCon 2015 in Austin, TX a gaming conference where you can interact with speakers, pro-gamers and pro streamers like SodaPoppin, Reckful, M0E and LegendaryLea. MageMakers GameCon 2015 live from the Palmer Events Center is taking place from July 14th through 19th and offers its attendees an up close view of top gaming and streaming professionals, key note speeches, breakout gaming sessions, and all night, over night LAN gaming on hundreds of high end gaming rigs.
The MageMakers GameCon event is a week long and takes place at the Palmer Events Center in Austin, TX, site of the SXSW Gaming Expo and familiar gaming events in Austin, TX. The wevent features speakers from the likes of Zenimax, Riot Games and other gaming professionals and attendees get to learn what it's like to work in a gaming studio. The event also features a unique hands on approach to learning how to create games for its attendees in Unity3D with Blender, Hammer Valve World Editor and for those interested, MineCraft Modding.
The event caps off with a 40 hour LAN party that features some of the top streamers and professional gamers in the world, including Reckful, SodaPoppin, LegendaryLea and M0E to name a few. Streamers and attendees will game side by side live on Twitch.TV in a 40 hour LAN event, dipping into games like Counter-Strike: Global Offensive, World of Warcraft, H1Z1, Hearthstone: Heroes of Warcraft and more. Tickets are on early-bird special now and more information can be found at MageMakers.com