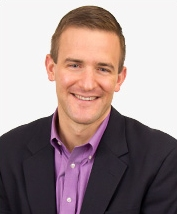 John is well-prepared to guide the evolution of AMS in ways that will allow us to address the changing needs of our clients.
Waltham, MA (PRWEB) June 01, 2015
Applied Marketing Science, Inc. (AMS), a leading-edge market research and consulting firm, today announced that President and co-founder Robert L. "Bob" Klein will step down after serving as President of AMS for the past two and a half decades. John Mitchell will succeed Bob as President and Managing Principal, effective June 1, 2015. Bob will remain as Chairman of the Board and will continue to serve as an expert witness in the firm's litigation practice.
"It has been a privilege to lead Applied Marketing Science and work alongside some of the best professionals in the research business. After 26 years as President, it is time to hand the reins over to a new generation of leaders. I look forward to working with John and our leadership team over the next few months to ensure a smooth transition. John is well-prepared to guide the evolution of AMS in ways that will allow us to address the changing needs of our clients. During his tenure at AMS, he has proven both his industry expertise and his leadership qualities and is ready to assume greater responsibilities," said Bob.
John is an experienced management consultant and market researcher whose career spans nearly 20 years. He has been a Principal at AMS for nearly five years and leads the firm's Insights for Innovation practice. He has led numerous domestic and international research engagements, studying customer opinions in South America, Europe and Asia. John's work at AMS includes Voice of the Customer studies, QFD, concept development and evaluation, and conjoint analysis. He has also trained and coached hundreds of AMS clients to develop their in-house insight capabilities. In addition to his AMS experience, John has been a customer insights expert in the Marketing and Sales practice of McKinsey & Company, and a manager at Innosight, an innovation-strategy consulting firm. He also led the North America customer insights team for Vistaprint, a global provider of custom printing and small-business marketing solutions. John holds an A.B. in government from Harvard College, and an M.B.A. in management and finance, with Distinction, from New York University's Leonard N. Stern School of Business.
"In his 26 years since starting AMS, Bob has led our firm through a generational change in marketing science and research. From his early work establishing the discipline of Voice of the Customer with John Hauser of MIT, to his more recent work in our Litigation Support practice, Bob has consistently found new ways to serve our clients. At the same time, he has built a strong culture that has made AMS a great place to work. Our clients and our team owe a lot to his legacy," said John Mitchell. "I am glad to have had the opportunity to work with Bob over the years and congratulate him on his career. It's an honor to succeed him, although it will be hard to fill his shoes," he continued.
About Applied Marketing Science
Applied Marketing Science (AMS) provides market research and consulting to improve product and service innovation and deliver expert witness testimony in business litigation. Established in 1989 with roots in the MIT Sloan School of Management, AMS offers an array of services to meet client needs and specializes in developing customized solutions for each situation. For more information, please visit http://www.ams-inc.com.