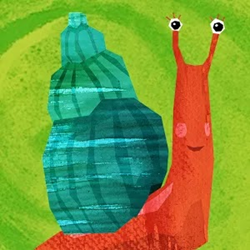 (PRWEB) May 30, 2015
"Milli the Snail" was featured on NewsWatch as part of its monthly AppWatch, which takes a look at the latest and coolest applications on the market for iOS, Android, and Windows. Joe Toohey, the host of AppWatch and technology expert, conducted the app review and shared with viewers how this is an aesthetic game that engages and educates children.
Interactive mobile games for children have become quite popular these days. Unfortunately not all the content and games they are playing are doing much for their intellectual development. However, there's a new app that engages children while educating them and it's called Milli: A small snail in a big world.
This aesthetic game is designed around the story of a snail name Milli. She sets out on an adventure to find out who she is and what her place is in the world. She crawls around Apple Tree Hill where she lives and interacts with the various animals like owls, birds, and ladybugs. With every character she comes across she is faced with helping them by solving some puzzle or a game, teaching children to solve problems and be empathetic. For example, Owl would break her glasses and Milli would help her find the various pieces and put them back together again.
Each animation is water-color and potato stamp based and it was drawn by a young artist in Germany. The art is close to a child's reality, allowing them to identify more with the game. Milli the Snail is compatible with iOS and Android Devices for $2.99 in the app store.
To learn more, visit http://www.millithesnail.com/en/
About NewsWatch
NewsWatch is a weekly 30-minute consumer oriented television show that airs on the Discovery Channel and ION Network. NewsWatch regularly features top technology products and services, mobile applications for iOS, Android, and Windows devices, unique and beautiful travel destinations around the world, health and medical tips, and entertainment interviews on the show. NewsWatch airs on the Discovery Channel at 7:00 – 7:30 AM ET/PT.
NewsWatch is located in the greater Washington, DC area and has been on air for over 25 years. For more information or to watch the most recent episode, visit http://newswatchtv.com/appwatch.html.