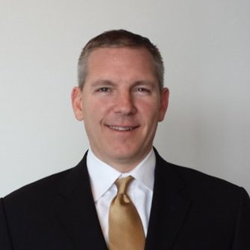 We are focused on providing digital solutions to our pharmaceutical clients that generate value, insights and efficiencies over the life of the project.
Evanston, IL (PRWEB) June 01, 2015
ExtendMed is pleased to announce that Jeremy Vannatta has been hired as Vice President of Business Development.
Mr. Vannatta will be responsible for growing ExtendMed's business with existing and new pharmaceutical companies. Prior to joining ExtendMed, Mr. Vannatta spent three years as President of Brand Institute's Chicago office where he nearly doubled sales in just three years.
Mr. Vannatta's background is largely on the client side in pharmaceutical marketing at Takeda and TAP Pharmaceuticals where he had the opportunity to work on several pipeline products and to launch PREVACID SOLUTAB (lansoprazole) and DEXILANT (dexlansoprazole). Between these launches Vannatta worked to prepare ULORIC (febuxostat) for launch before returning to the PREVACID (lansoprazole) team in an effort to maintain its market share in a highly competitive market. "I am excited to be at ExtendMed in this new role where I can utilize my experience to grow a great company with great products and a history of top notch service," said Vannatta. "While every project requires some input and time from the client, we are really focused on taking work off their plates and providing digital solutions that generate value, insights and efficiencies over the life of the project."
"Jeremy's background as a former client and experienced pharmaceutical professional will be a valuable asset as he works to deliver innovative digital solutions to brand and medical affairs teams within our client companies. Combined with his experience in providing outstanding customer service on the vendor side, I really am pleased to have him join our team at a time where we are poised for big growth," said Amy Ravi, the founder and CEO of ExtendMed. "I have known Jeremy for several years and I am confident that based on his past history of success and leadership, he will help us meet the growth expectations I have for the company."
Jeremy Vannatta holds an M.B.A. from The University of Chicago Booth School of Business, a degree from Vancouver Film School and a B.A. in English Literature from The Colorado College.
For additional information, please contact Amy Ravi at aravi(at)extendmed(dot)com or (847) 733-8410.
For more than a decade, leading agencies, pharmaceutical companies, academic medical centers, healthcare associations, and medical education firms have trusted ExtendMed to guide them in creating digital education solutions for health care professionals. With customized website development, flawless event management, engaging interactive learning, and illuminating analytics, ExtendMed remains an invaluable partner for hundreds of healthcare organizations.