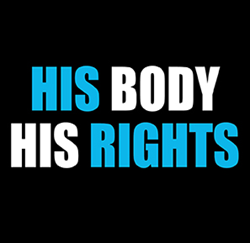 12,000 American urologists and pediatric surgeons alerted.
Tarrytown, NY (PRWEB) May 29, 2015
Today, Intact America, a human rights organization that focuses on eliminating the practice of "routine" circumcision of children, mailed an advisory to 12,000 urologists and pediatric surgeons in the United States.
Georganne Chapin, Executive Director of Intact America, stated: "It is my opinion that in the absence of medical necessity, no one has the right to carry out permanently disfiguring medical procedures on a child. There is a groundswell of men protesting the fact that they were forcibly circumcised as children. Parents and doctors should take heed, and keep boys safe from risky surgery that removes healthy, normal sexual tissue and permanently damages their genitals."
The current mailing follows a similar communication in January to Florida urologists after the 4th District Court of Appeal (Case No. 4D14-1744) denied the appeal , and sent the case back to the Palm Beach County 15th Judicial Circuit Court, in Nebus vs. Hironimus (Case ID: 50 2010 DR 013957 SB). In that court, Judge Gillen gave the father permission to have the boy circumcised, but—as he stated in a later court appearance—was refused the services of more than one Florida doctor after they received Intact America's letter. For this reason the father requested and received permission from Judge Gillen to take his son out of state for the surgery. In response, Intact America has now extended its umbrella of protection to the entire country in order to save the boy from what Intact America believes to be a traumatic and debilitating penile surgery.
Contact Intact America for a copy of the letter.